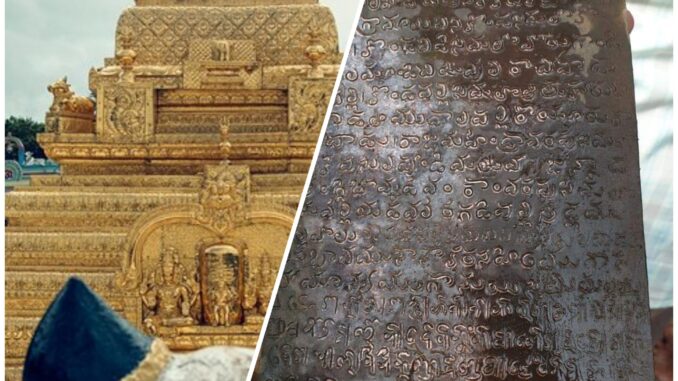 Officials unearthed 28 ancient Copper plate inscriptions with Odiya, Telugu and Devanagari scripts on them.
The Srisailam temple authorities has taken up revamping works to safeguard and restore the past glory of the ancient constructions. Without hampering the ancient architectural style, the revamping works were taken up, stated the temple authorities in a press release on Monday.
Sri Bhramarambha Mallikarjuna Swamy temple dedicated to lord shiva and Parvati located at Srisailam, Andhra Pradesh, India. It is one among the 12 prominent temples related to lord shiva called Jyotirlingas. And one among 18 Shakthi Kshetras of shaktism.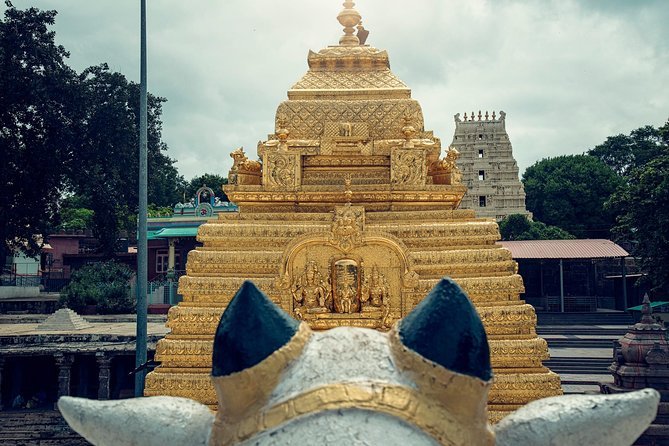 Having inscriptional evidences since 2nd century CE, this temple is having vast history patronaged by various dynasties of southern India.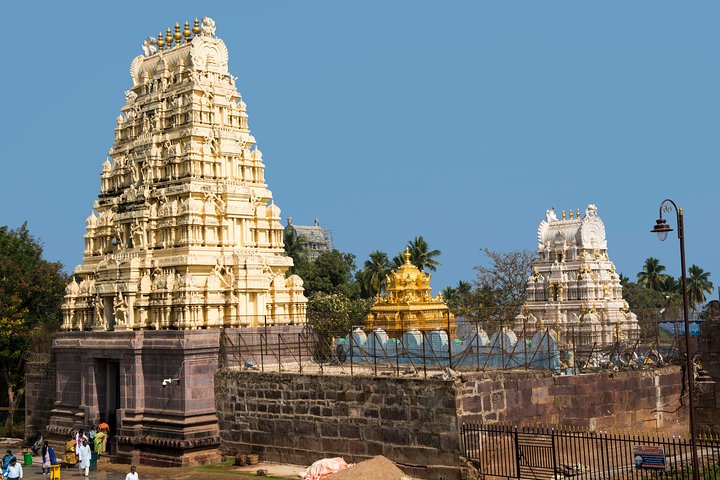 Most modern additions were done during the time of king Harihara I of Vijayanagara Empire.The veerasheromandapam and paathalaganga steps was constructed during the time of Reddi Kingdom.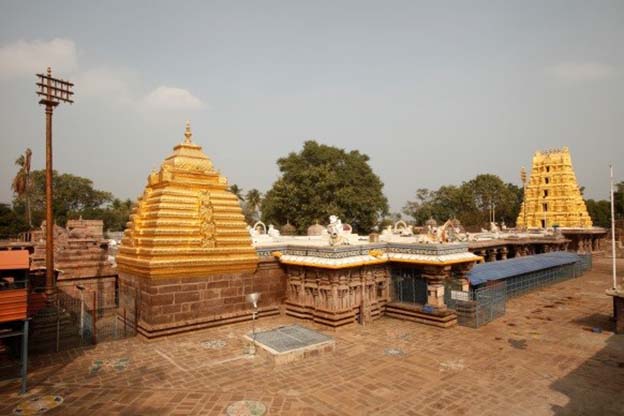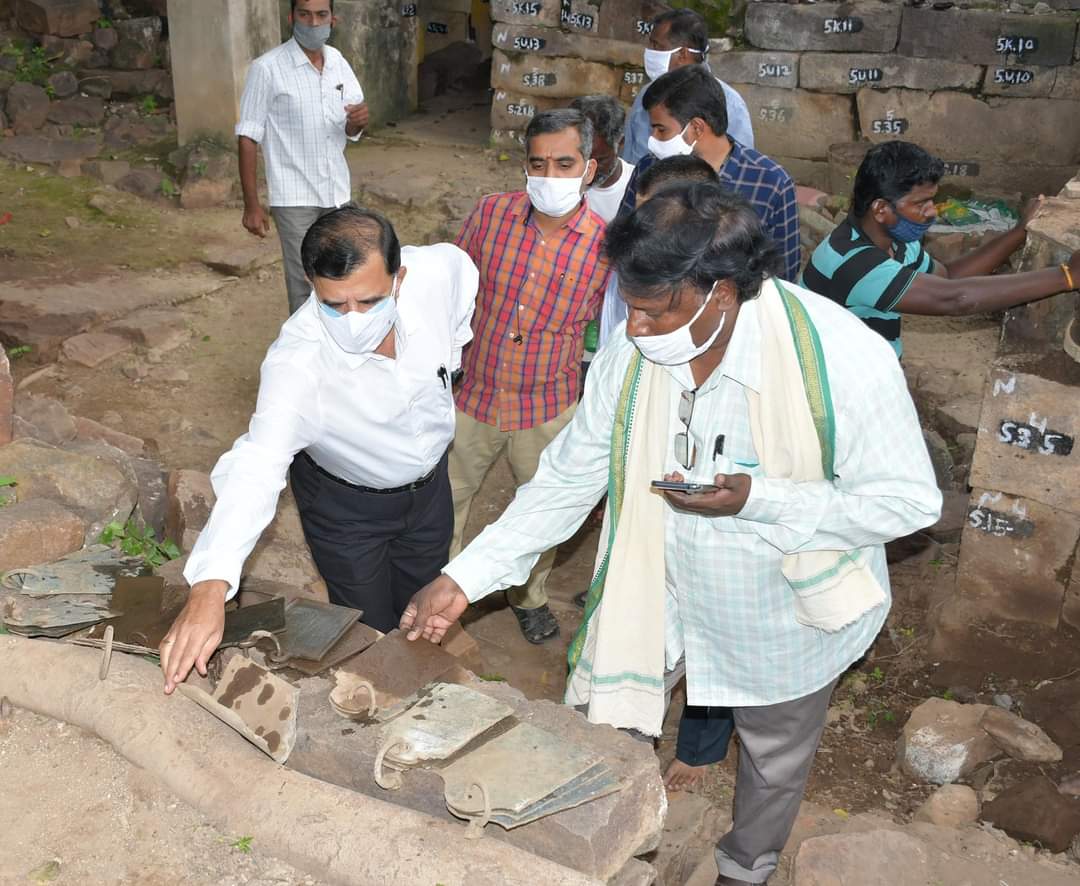 Twenty-eight Tamrapatra Sasanas (inscriptions on copper leaves) were discovered in the Ghanta Matham at Bhramaramba Mallikarjuna Swamy Temple in Srisailam on Monday while the renovation work was on at the Matham site.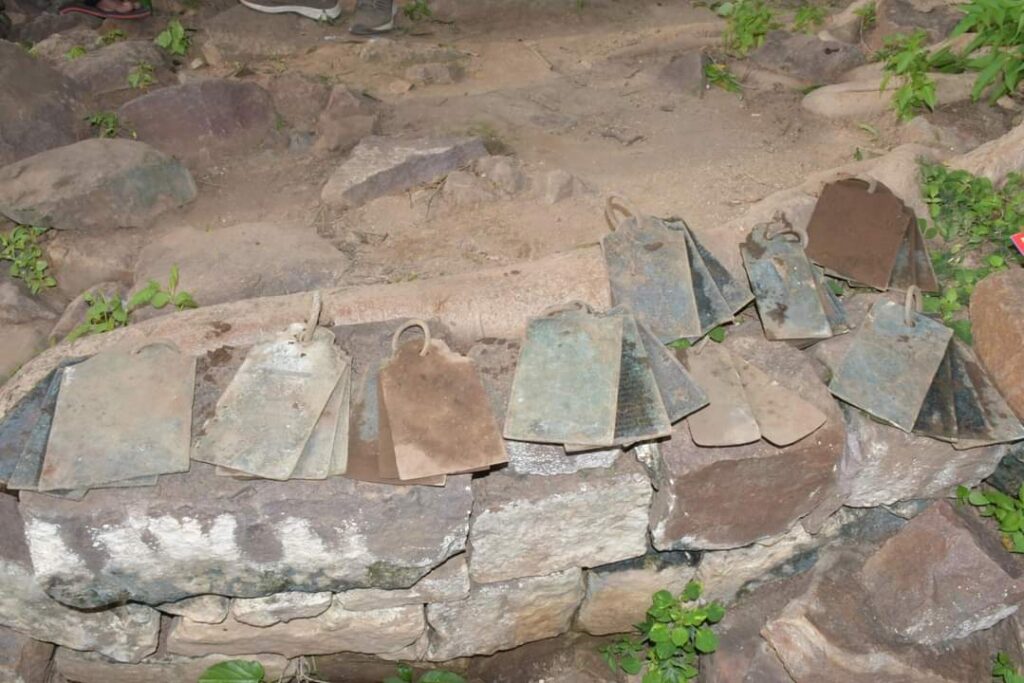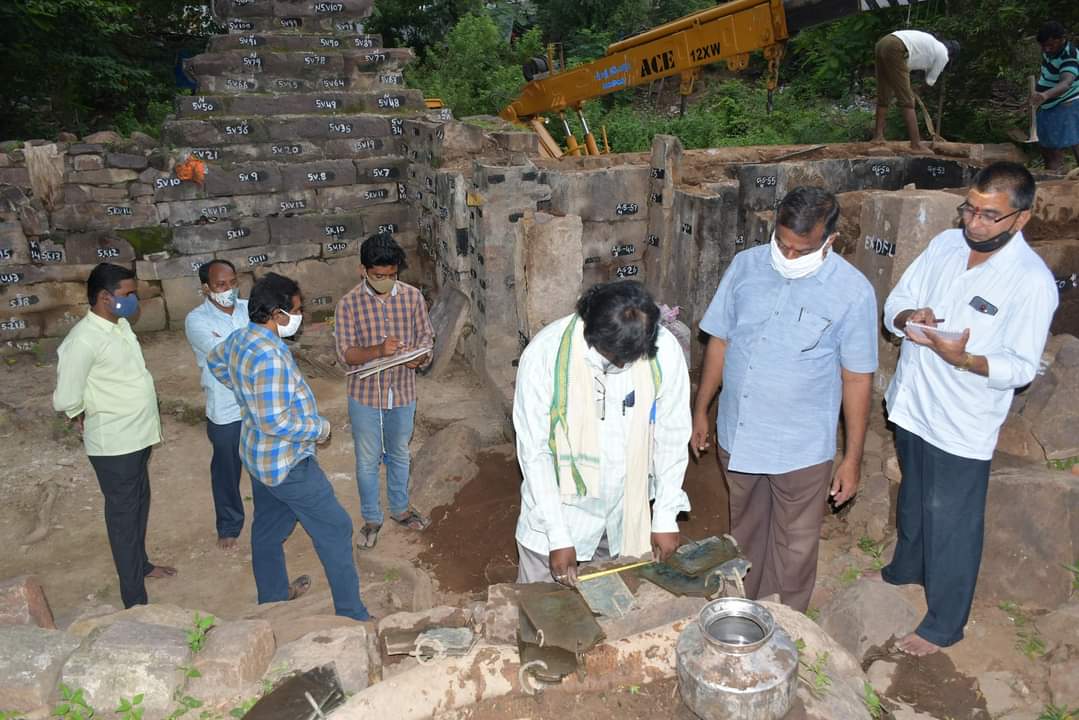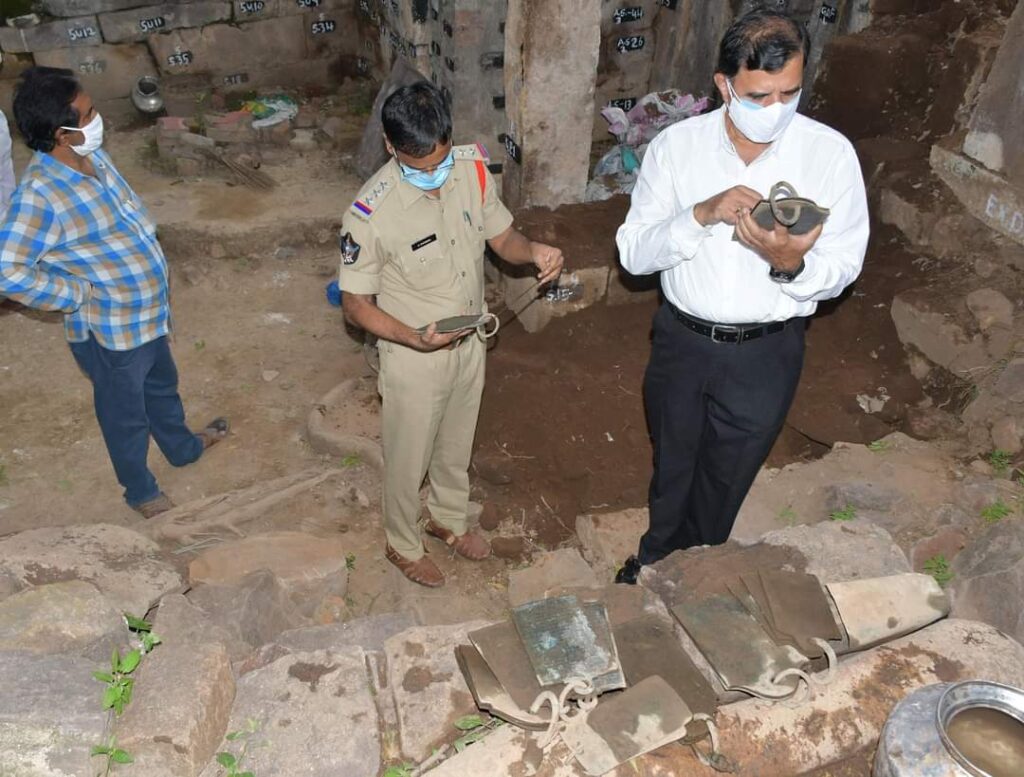 Workers found 28 copper foils/leaves with inscriptions in Odiya, Telugu and Devanagari while renovating the Panchamathas of the Srisailam temple. Temple Executive Officer Karanam S. Rama Rao and other engineering staff verified the ancient items found between rocks on the northern wall of the Matham premises.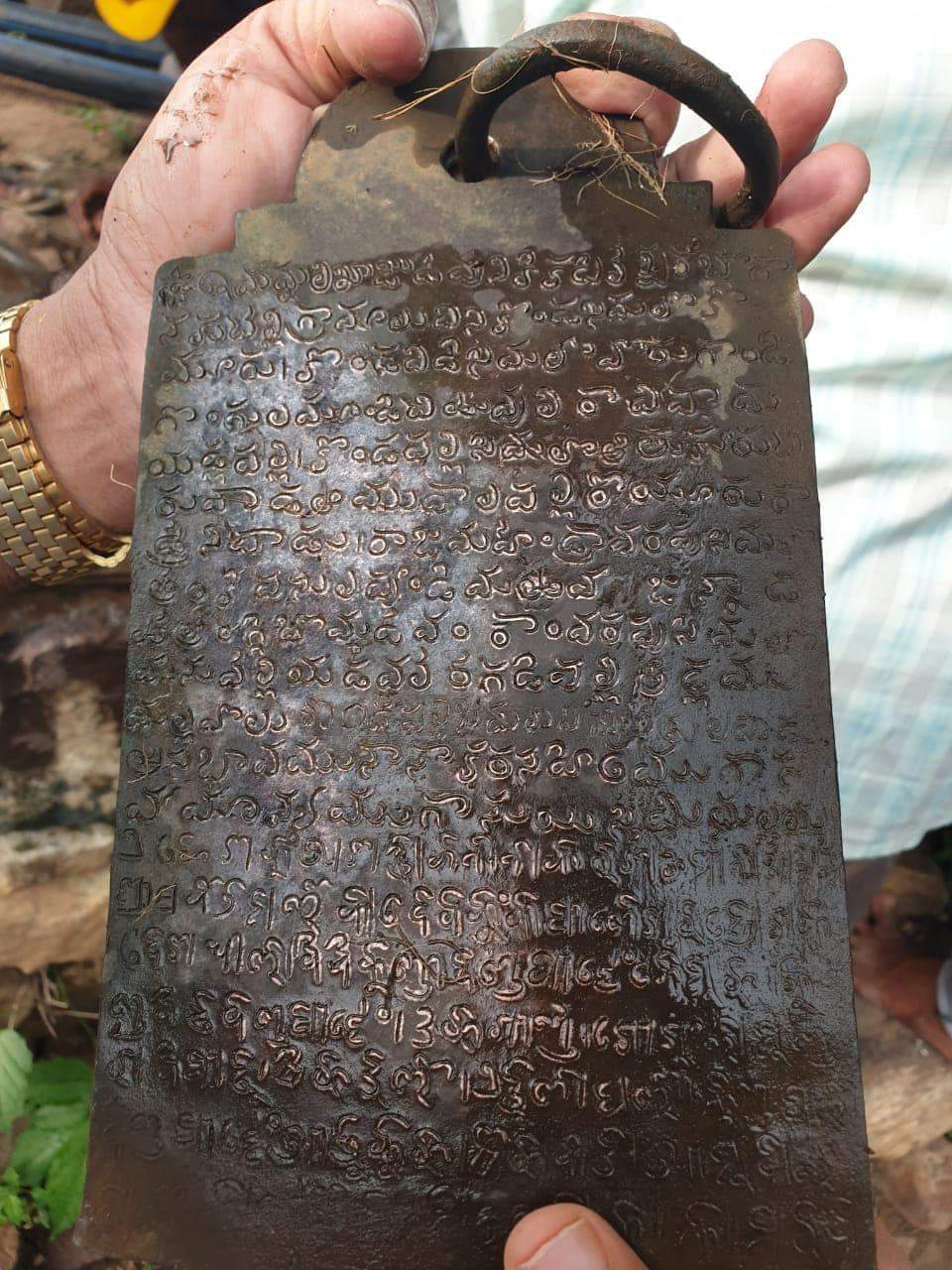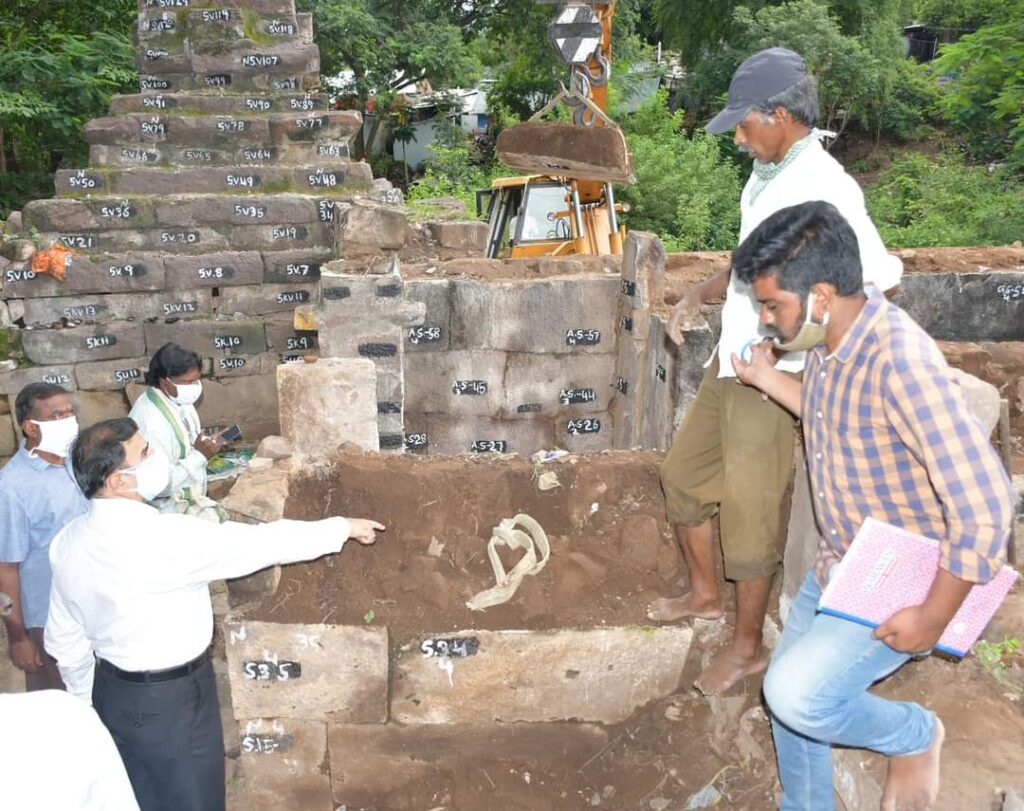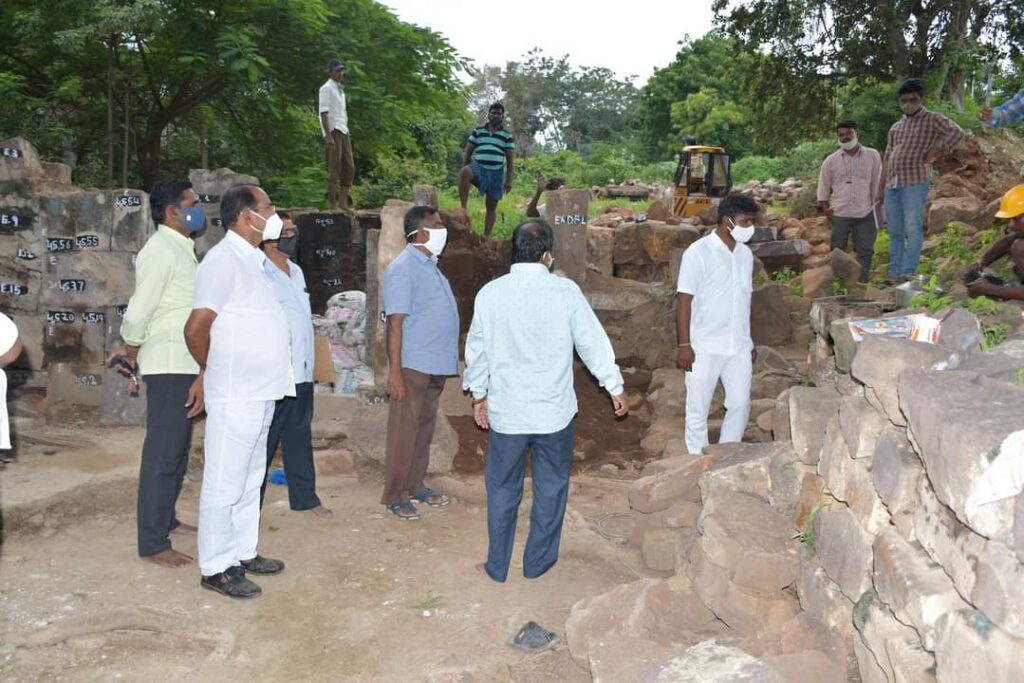 According to Srisailam Publications Editor Anil Kumar, while four copper plates each of 5 inches X 9 inches and 4.75 in X 9.5 were found, there were two plates of 3.5 inches X 8 inches each. The remaining were found in six different sizes of 4.25-6.25 inches X 8.5-9.75 inches.
Watch out the video here… https://youtu.be/q8z05XxHIAQ
Police and revenue officials were immediately informed about the discovery and a panchanama was done by the temple executive engineer Murali Balakrishna in the presence of Circle Inspector of Police Ravindra, Mandal Revenue Inspector G. Ravi and Telugu University professor R. Chandrasekhar Reddy.
Please follow and like us: