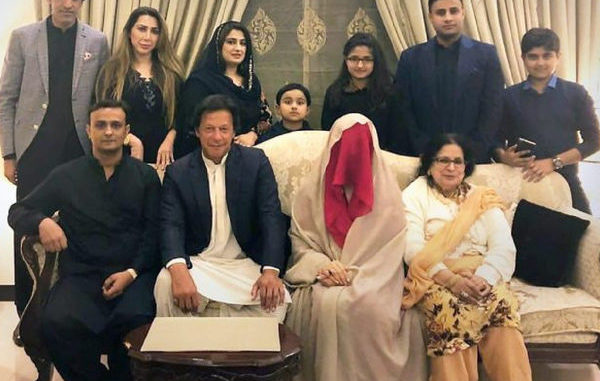 Pakistani Media report claims that the reflection of Bushra Bibi Khan is not seen in the mirrors. Bushra is the enigmatic third wife of Imran Khan who is rumored to have some spiritual powers and is a prominent faith healer in Pakistan. According to the Pakistani Television channel Capital TV, the claim was made by the house staff of Pakistan Prime Minister. Bushra had always been in the headlines for claims over her spiritual healing powers.
If reports in Pakistani media are to be believed, first lady Bushra Maneka's reflection is not seen in mirrors. The absurd claim was made by the house staff of Pakistan Prime Minister's residence, as per a Pakistani television channel. Bushra 'bibi' has often been in the news over bizarre claims of her 'spiritual healing powers'.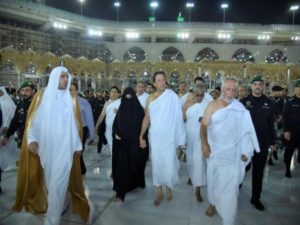 The enigmatic third wife of Imran Khan is rumoured to have mysterious spiritual powers and is a known faith healer in Pakistan, she is also the most searched person on Google, say reports.
https://twitter.com/ani_digital/status/1178138061181308929?s=19
Unlike Imran Khan's ex-wives British socialite Jemima Goldsmith and Reham Khan a former BBC presenter, Bushra is highly secretive and is never
seen in public without a veil.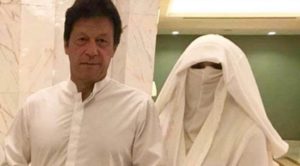 The recent implausible claim about Pakistan's 'Khatoon-e-Awal' (Urdu for 'first lady') was reported by Capital TV in Pakistan.
An earlier report claimed that Bushra has "two djinns( According to Arabian and Muslim mythology, djinns are intelligent spirits, able to transform into human and animal forms and to possess humans)" at her disposal whom she feeds cooked meat and uses to "make things happen".
Before heading to attend the 74th UNGA session in New York, Imran Khan undertook an Umrah (Muslim pilgrimage to Mecca) with his wife Bushra. She was seen covered in burqa from head to toe.
Bushra Riaz, also known as Pinky 'pirni (holy woman)' or Pinki Bibi in Pakistan, is the ex-wife of Customs officer Khawar Farid Maneka.
India mourns Pulwama terror attack martyrs – Exposing the Reality with Social Media Reactions
The cricketer-turned-politician Khan reportedly started seeing the holy woman for 'spiritual guidance' and married her six months before he was elected prime minister of Pakistan in 2018
Deadliest Terror Attack In India, Over 40 Killed as Suicide Bomber Strikes CRPF Convoy in Kashmir
Let us know what do you think about the existence of djinns and comment if you have any real life stories.
Worst ever Cyber Attack on Pakistan – Indian Hackers in response to Pulwama Terror Attack
Please follow and like us: