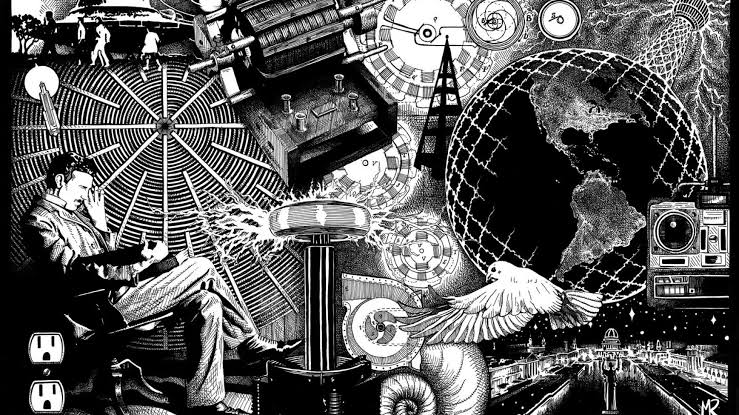 "The present is theirs; the future, for which I really worked, is mine.The day science begins to study non-physical phenomena, it will make more progress in one decade than in all the previous centuries of its existence."
Nikola Tesla born in 10 July 1856 Smiljan, Croatia was a Serbian-American inventor, electrical engineer, mechanical engineer, and futurist who is best known for his contributions to the design of the modern alternating current (AC) electricity supply system.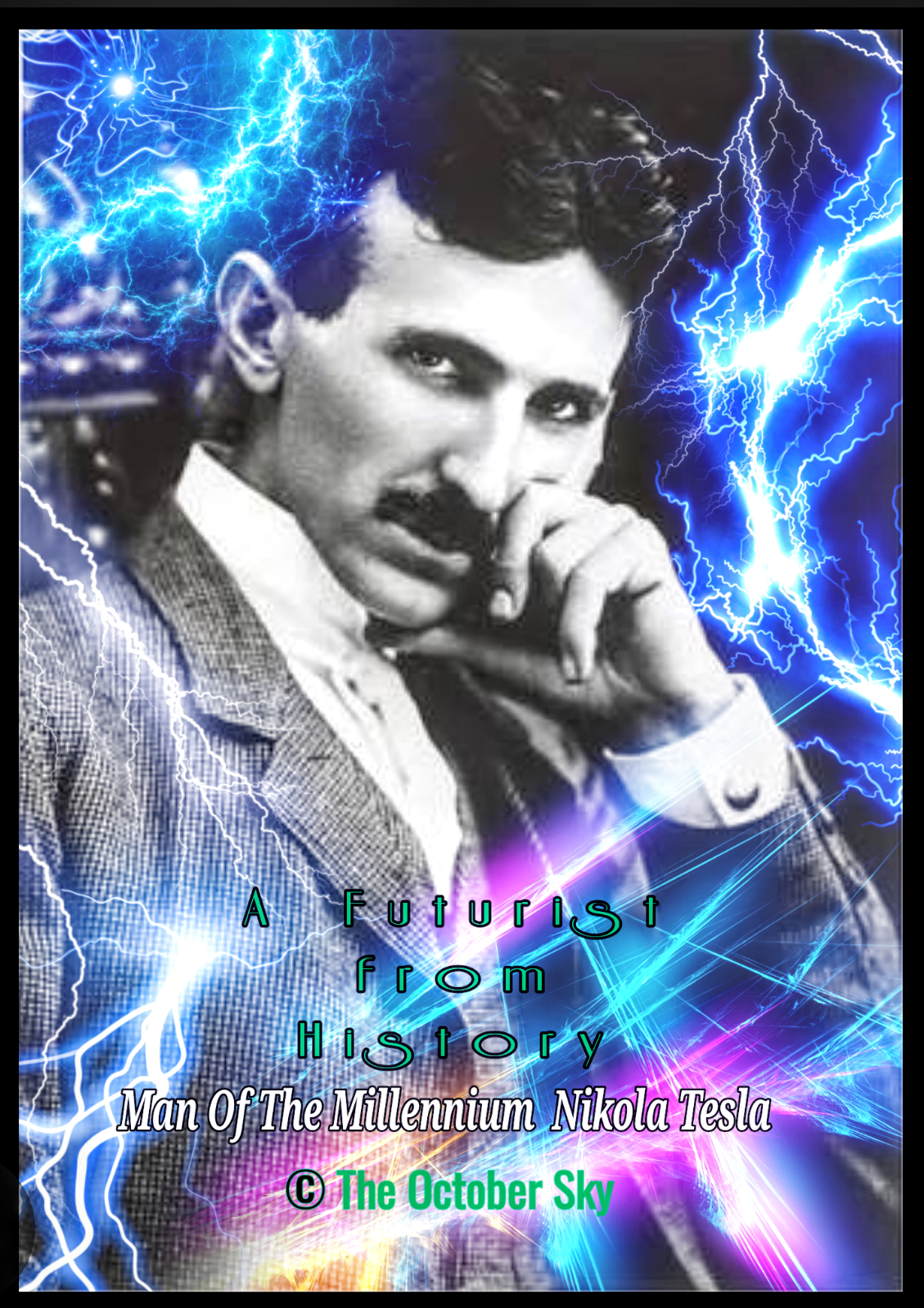 Early Life
Nikola Tesla was born an ethnic Serb in the village Smiljan, Lika county, in the Austrian Empire (present day Croatia), on 10 July 1856. His father, Milutin Tesla (1819–1879), was an Eastern Orthodox priest. Tesla's mother, Đuka Tesla (née Mandić; 1822–1892), whose father was also an Orthodox priest, had a talent for making home craft tools and mechanical appliances and the ability to memorize Serbian epic poems.
Đuka had never received a formal education.Tesla credited his eidetic memory and creative abilities to his mother's genetics and influence.
Tesla's progenitors were from western Serbia, near Montenegro.Tesla was the fourth of five children. He had three sisters, Milka, Angelina and Marica, and an older brother named Dane, who was killed in a horse riding accident when Tesla was aged five.
In 1861, Tesla attended primary school in Smiljan where he studied German, arithmetic, and religion. In 1862, the Tesla family moved to the nearby Gospić, Lika where Tesla's father worked as parish priest.Nikola completed primary school, followed by middle school.
In 1870, Tesla moved far north to Karlovac to attend high school at the Higher Real Gymnasium. The classes were held in German, as it was a school within the Austro-Hungarian Military Frontier.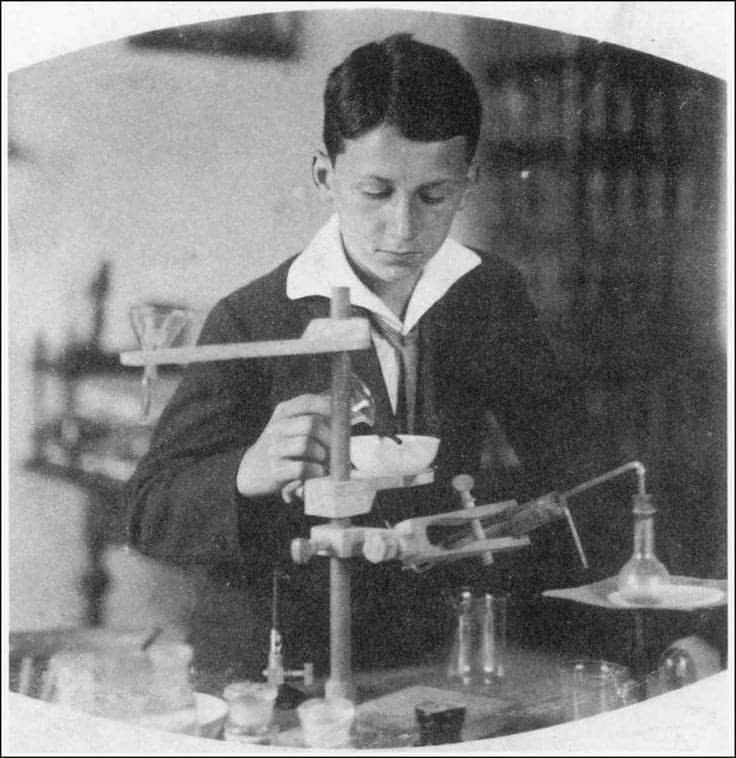 University Education
Tesla studied math and physics at the Technical University of Graz and philosophy at the University of Prague. In 1882, while on a walk, he came up with the idea for a brushless AC motor, making the first sketches of its rotating electromagnets in the sand of the path. Later that year he moved to Paris and got a job repairing direct current (DC) power plants with the Continental Edison Company. Two years later he immigrated to the United States.
Significant Design
AC motor, Carbon button lamp, Death ray, Induction motor, Plasma globe, Plasma lamp, Polyphase system, Radio control, Resonant inductive coupling, Rotating magnetic field, Teleforce, Telegeodynamics, Teleoperation, Tesla coil, Tesla's Egg of Columbus, Tesla Experimental Station, Tesla's oscillator, Tesla turbine, Tesla valve
, Torpedo, Vacuum variable capacitor, Violet ray, VTOL, Tesla Tower, Wireless power transfer, World Wireless System.
Nikola Tesla and Thomas Edison
Tesla arrived in New York in 1884 and was hired as an engineer at Thomas Edison's Manhattan headquarters. He worked there for a year, impressing Edison with his diligence and ingenuity. At one point Edison told Tesla he would pay $50,000 for an improved design for his DC dynamos. After months of experimentation, Tesla presented a solution and asked for the money. Edison demurred, saying, "Tesla, you don't understand our American humor." Tesla quit soon after.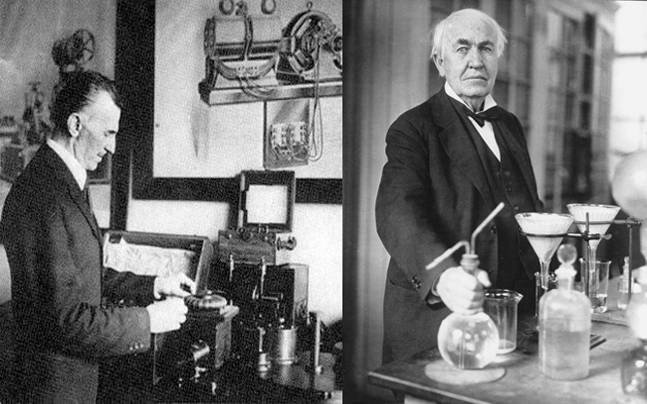 About Marriage, Relationship and women
Married life was not for Tesla, who once said: "I do not think you can name many great inventions that have been made by married men."
He reportedly thought that sex would hinder his scientific work.Tesla wrote in a 1935 magazine article:The trend of opinion among eugenists is that we must make marriage more difficult. Certainly no one who is not a desirable parent should be permitted to produce progeny.
A century from now it will no more occur to a normal person to mate with a person eugenically unfit than to marry a habitual criminal.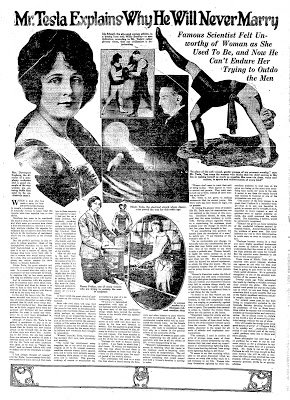 From Galveston Daily News, Galveston, Texas, page 23. August 10, 1924.
"I had always thought of woman," says Mr. Tesla, "as possessing those delicate qualities of mind and soul that made her in these respects far superior to man. I had put her on a lofty pedestal, figuratively speaking, and ranked her in certain important attributes considerably higher than man. I worshiped at the feet of the creature I had raised to this height, and, like every true worshiper, I felt myself unworthy of the object of my worship.
"But all this was in the past. Now the soft-voiced gentle woman of my reverent worship has all but vanished.In her place has come the woman who thinks that her chief success in life lies in making herself as much as possible like man–in dress, voice and actions, in sports and achievements of every kind."
In those words the great electrical genius sums up the reasons for his bachelorhood.
Some who read them will urge that his view of womankind is distorted by the years he has spent in the laboratory, dealing with inanimate things and developing perhaps an abnormal shyness which acts as an insuperable barrier to marriage. Others will say that the very fact of his detachment from the ordinary routine of life makes him all the better qualified to point out its defects and to criticize the change for the worse which he believes new conditions have brought to womankind.
"The world has experienced many tragedies, but to my mind the greatest tragedy of all is the present economic condition wherein women strive against men, and in many cases actually succeed in usurping their places in the professions and in industry. This growing tendency of women to overshadow the masculine is a sign of a deteriorating civilization.
"Woman's determined competition with man in the business world is breaking down some of the best traditions–things which have proved the moving factors in the world's slow but substantial progress.
"Practically all the great achievements of man until now have been inspired by his love and devotion to woman. Man has aspired to great things because some woman believed in him, because he wished to command her admiration and respect. For these reasons he has fought for her and risked his life and his all for her time and time again.
"Perhaps the male in human society is useless. I am frank to admit that I don't know. If women are beginning to feel this way about it–and there is striking evidence at hand that they do–then we are entering upon the cruelest period of the world's history.
"Our civilization will sink to a state like that which is found among the bees, ants and other insects–a state wherein the male is ruthlessly killed off. In this matriarchal empire which will be established the female rules. As the female predominates, the males are at her mercy. The male is considered important only as a factor in the general scheme of the continuity of life.
"The tendency of women to push aside man, supplanting the old spirit of cooperation with him in all the affairs of life, is very disappointing to me.
"Woman's independence and her cleverness in obtaining what she wants in the business world is breaking down man's spirit of independence. The old fire he once experienced at being able to achieve something that would compel and hold a woman's devotion is turning to ashes.
"Women don't seem to want that sort of thing to-day. They appear to want to control and govern. They want man to look up to them, instead of their looking up to him.
"In voicing his gloomy views of modern life Mr. Tesla says his observations are not confined to the women of this country. Conditions abroad, he says, suggest that the same tendency is world-wide. Having always regarded woman as a super-being, he expresses great sadness over the change he thinks the last few years have brought in her.
"I am considering this question not merely from the standpoint of a man," he points out. "I am thinking of the woman's side of it."
As we contemplate any change, we naturally take into consideration the results that may follow such an innovation. One of the results to my mind is quite a pathetic one. Woman, herself, is really the victim instead of, as she thinks, the victor. Contentment is absent from her life. She is ambitious, often far beyond her natural equipment, to attain the thing she wants. She too frequently forgets that all women cannot be prima donnas and motion picture stars.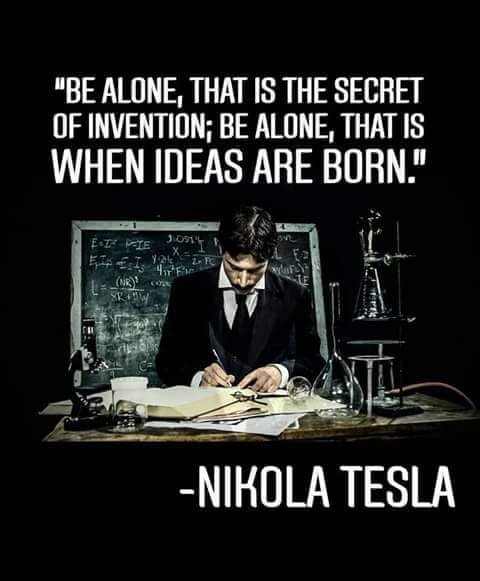 "Woman's discontent makes the life of the present day still more overstressed. The high pitch given to existence by people who are restless and dissatisfied because they fail to achieve things wholly out of proportion to the health and talent with which Nature has endowed them is a bad thing for the world.
"It seems to me that women are not particularly happy in this newly found freedom, in this new competition which they are waging so persistently against men in business and the professions and even in sport. The question that naturally arises is, whether the women themselves are the gainers or the losers.
"Discontent makes for cranks and unnatural people. There seems to be an uncommon number of them about to-day. This is one of the reasons I remain apart from the crowds. The public, or semi-public, character is the target for all sorts of attacks and unpleasant communications.Mr. Tesla is not given to making statements that he cannot prove. His life's work has been based on logic, not on guesses.For example, I used to receive all sorts of strange notes, many of them letters from cranks threatening my life, because they had read about my experiments in manufacturing lightning bolts. They wrote that they believed I was using these lightning flashes to kill them!
"It seems to me that anything which adds to the great discontent which we observe on every side to-day must be a bad influence on our life. Women who keep themselves agitated by their tremendous ambition to beat man at his game are losing at the same time something that counts for more in the end, it seems to me, than the empty honors that success in business or one of the professions can ever give.
"The power of the true woman is so great that I believe if a beautiful woman–that is to say, one beautiful in spirit, in manner and in thought, in fact, beautiful in every respect, a sort of goddess–were to appear suddenly on earth, she could command the whole world. Her leadership, I believe, would be universally recognized.
"History has given us many examples of the wonderful influence exerted by unusual women. Among these have been the mothers of great men. But their influence lay not in their determination to outdo man, or even to compete with him.
"Perhaps because woman is a finer and more highly sensitized instrument she knows by instinct her power and understands that the extent of it lies in the high position she takes for herself. But the superior never descends to the level of the commonplace.
"These views of Nikola Tesla will be received with great interest, whether one agrees or not with his idea that woman in her new role is a sinister force that is going to pull down to ruin our whole social structure. He is generally recognized as one of the greatest mentalities of the present day.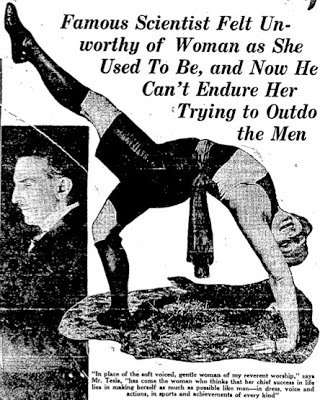 Caption: "In place of the soft voiced, gentle woman of my reverent worship," says Mr. Tesla, "has come the woman who thinks that her chief success in life lies in making herself as much as possible like man–in dress, voice and actions, in sports and achievements of every kind"
Tesla, Philosophy and Swami Vivekananda
Swami Vivekananda, late in the year l895 wrote in a letter to an English friend, "Mr. Tesla thinks he can demonstrate mathematically that force and matter are reducible to potential energy. I am to go and see him next week to get this new mathematical demonstration. In that case the Vedantic cosmoloqy will be placed on the surest of foundations.I am working a good deal now upon the cosmology and eschatology of the Vedanta. I clearly see their perfect union with modern science, and the elucidation of the one will be followed by that of the other." (Complete Works, Vol. V, Fifth Edition, 1347, p. 77).
Here Swamiji uses the terms force and matter for the Sanskrit terms Prana and Akasha. Tesla used the Sanskrit terms and apparently understood them as energy and mass. (In Swamiji's day, as in many dictionaries published in the first half of the present century, force and energy were not alwavys clearly differentiated.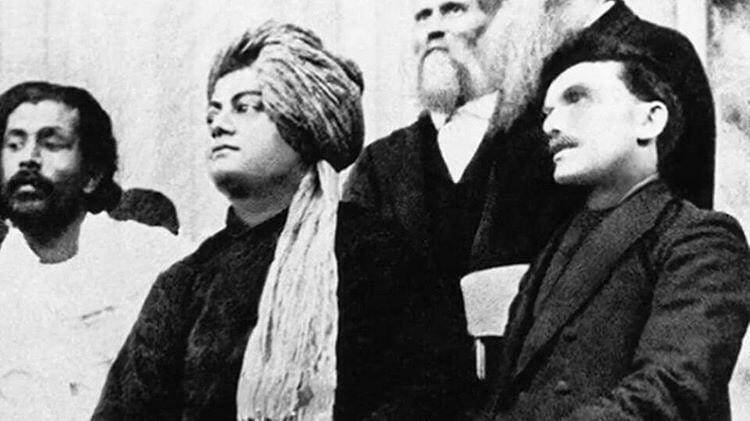 Energy is a more proper translation of the Sanskrit term Prana.)Tesla apparently failed in his effort to show the identity of mass and energy.
Apparently he understood that when speed increases, mass must decrease. He seems to have thought that mass might be "converted" to energy and vice versa, rather than that they were identical in some way, as is pointed out in Einstein's equations.
At any rate, Swamiji seems to have sensed where the difficulty lay in joining the maps of European science and Advaita Vedanta and set Tesla to solve the problem.
It is apparently in the hope that Tesla would succeed in this that Swamiji says "In that case the Vedantic cosmology will be placed on the surest of foundations." Unfortunately Tesla failed and the solution did not come till ten years later, in a paper by Albert Einstein. But by then Swamiji was gone and the connecting of the maps was delayed.The Influence of Vedic Philosophy on Nikola Tesla's Understanding of Free Energy
An Article by Toby GrotzWeb Publication by Mountain Man Graphics, Australia – Southern Autumn of 1997Nikola Tesla used ancient Sanskrit terminology in his descriptions of natural phenomena.
As early as 1891 Tesla described the universe as a kinetic system filled with energy which could be harnessed at any location. His concepts during the following years were greatly influenced by the teachings of Swami Vivekananda.
Swami Vivekananda was the first of a succession of eastern yogi's who brought Vedic philosophy and religion to the west. After meeting the Swami and after continued study of the Eastern view of the mechanisms driving the material world, Tesla began using the Sanskrit words Akasha, Prana, and the concept of a luminiferous ether to describe the source, existence and construction of matter.
This paper will trace the development of Tesla's understanding of Vedic Science, his correspondence with Lord Kelvin concerning these matters, and the relation between Tesla and Walter Russell and other turn of the century scientists concerning advanced understanding of physics. Finally, after being obscured for many years, the author will give a description of what he believes is the the pre-requisite for the free energy systems envisioned by Tesla.
Tesla's Earler Description of the Physical UniverseBy the year 1891, Nikola Tesla had invented many useful devices.These included a system of arc lighting (1886), the alternating current motor, power generation and transmission systems (1888), systems of electrical conversion and distribution by oscillatory discharges (1889), and a generator of high frequency currents (1890), to name a few. The most well known patent centers around an inspiration that occurred while walking with a friend in a park in Budapest, Hungry. It was while observing the sunset that Tesla had a vision of how rotating electromagnetic fields could be used in a new form of electric motor. his led to the well known system of alternating current power distribution. In 1891 however, Tesla patented what one day may become his most famous invention. It is the basis for the wireless transmission of electrical power and is know as the Tesla Coil Transformer. It was during this year that Tesla made the following comments during a speech before the American Institute of Electrical Engineers: "Ere many generations pass, our machinery will be driven by a power obtainable at any point in the universe. This idea is not novel… We find it in the delightful myth of Antheus, who derives power from the earth; we find it among the subtle speculations of one of your splendid mathematicians… Throughout space there is energy. Is this energy static or kinetic.? If static our hopes are in vain; if kinetic – and this we know it is, for certain – then it is a mere question of time when men will succeed in attaching their machinery to the very wheelwork of nature." [1]
This description of the physical mechanisms of the universe was given before Tesla became familiar with the Vedic science of the eastern Nations of India, Tibet, and Nepal. This science was first popualized in the United States and the west during the three year visit of Swami Vivekananda.Vedic Science and Swami VivekanandaThe Vedas are a collection of writings consisting of hymns, prayers, myths, historical accounting, dissertations on science, and the nature of reality, which date back at least 5,000 years.The nature of matter, antimatter, and the make up of atomic structure are described in the Vedas. The language of the Vedas is known as Sanskrit. The origin of Sanskrit is not fully understood. Western scholars suggest that it was brought into the Himalayas and thence south into India by the southward migrations of the Aryan culture. Paramahansa Yogananda and other historians however do not subscribe to that theory, pointing out that there is no evidence within India to substantiate such claims. [2]
There are words in Sanskrit that describe concepts totally foreign to the western mind. Single words may require a full paragraph for translation into english. Having studied Sanskrit for a brief period during the late 70's, it finally occurred to this writer that Tesla's use of Vedic terminology could provide a key to understanding his view of electromagnetism and the nature of the universe.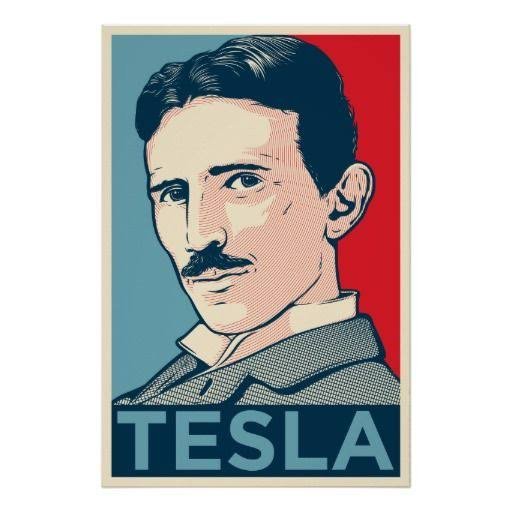 But where did Tesla learn Vedic concepts and Sanskrit terminology? A review of the well known biographies by Cheney, Hunt and Draper, and O'Neil [3], [4], [5], reveal no mention of Tesla's knowledge of Sanskrit. O'Neal however includes the following excerpt from an unpublished article called Man's Greatest Achievement: "There manifests itself in the fully developed being , Man, a desire mysterious, inscrutable and irresistible: to imitate nature, to create, to work himself the wonders he perceives…. Long ago he recognized that all perceptible matter comes from a primary substance, or tenuity beyond conception, filling all space, the Akasha or luminiferous ether, which is acted upon by the life giving Prana or creative force, calling into existence, in never ending cycles all things and phenomena.
The primary substance, thrown into infinitesimal whirls of prodigious velocity, becomes gross matter; the force subsiding, the motion ceases and matter disappears, reverting to the primary substance."According to Leland Anderson the article was written May 13th, 1907.Anderson also suggested that it was through association with Swami Vivekananda that Tesla may have come into contact with Sanskrit terminology and that John Dobson of the San Francisco Sidewalk Astronomers Association had researched that association. [6]
Swami Vivekananda was born in Calcutta, India in 1863. He was inspired by his teacher, Ramakrishna to serve men as visible manifestations of God. In 1893 Swami Vivekananda began a tour of the west by attending the Parliament of Religions held in Chicago. During the three years that he toured the United States and Europe, Vivekananda met with many of the well known scientists of the time including Lord Kelvin and Nikola Tesla. [7]
According to Swami Nikhilananda: Nikola Tesla, the great scientist who specialized in the field of electricity, was much impressed to hear from the Swami his explanation of the Samkhya cosmogony and the theory of cycles given by the Hindus. He was particularly struck by the resemblance between the Samkhya theory of matter and energy and that of modern physics.
The Swami also met in New York Sir William Thompson, afterwards Lord Kelvin, and Professor Helmholtz, two leading representatives of western science. Sarah Bernhardt, the famous French actress had an interview with the Swami and greatly admired his teachings. [8]It was at a party given by Sarah Bernhardt that Nikola Tesla probably first met Swami Vivekananda. [9]
Sarah Bernhardt was playing the part of 'Iziel' in a play of the same name. It was a French version about the life of Bhudda. The actress upon seeing Swami Vivekananda in the audience, arranged a meeting which was also attended by Nikola Tesla. In a letter to a friend, dated February 13th, 1896, Swami Vivekananda noted the following: …Mr. Tesla was charmed to hear about the Vedantic Prana and Akasha and the Kalpas, which according to him are the only theories modern science can entertain…..Mr Tesla thinks he can demonstrate that mathematically that force and matter are reducible to potential energy. I am to go see him next week to get this mathematical demonstration. [10]
Swami Vivekananda was hopeful that Tesla would be able to show that what we call matter is simply potential energy because that would reconcile the teachings of the Vedas with modern science. The Swami realized that "In that case, the Vedantic cosmology [would] be placed on the surest of foundations"Tesla understood the Sanskrit terminology and philosophy and found that it was a good means to describe the physical mechanisms of the universe as seen through his eyes.
It would behoove those who would attempt to understand the science behind the inventions of Nikola Tesla to study Sanskrit and Vedic philosophy.Tesla apparently failed to show the identity of energy and matter. If he had, certainly Swami Vivekananda would have recorded that occasion. The mathematical proof of the principle did come until about ten years later when Albert Einstein published his paper on relativity.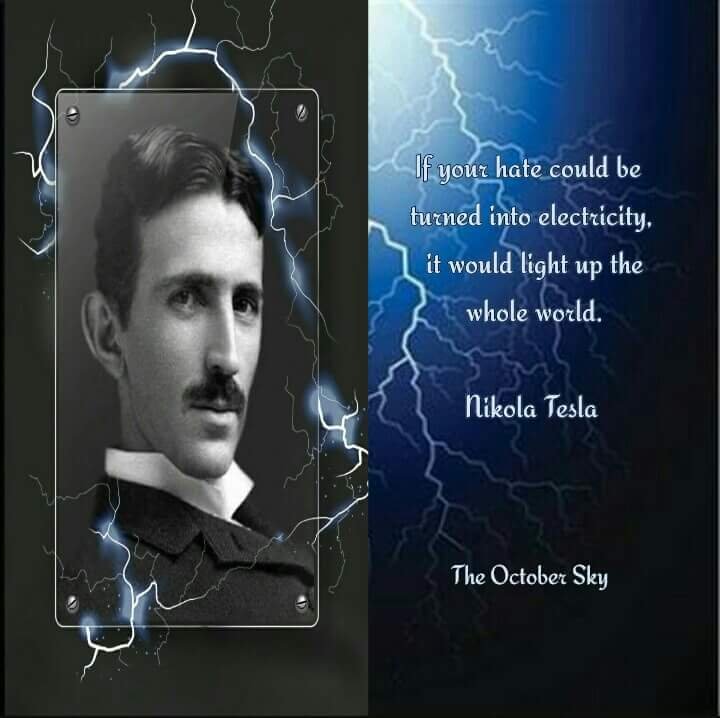 What had been known in the East for the last 5,000 years was then known to the West. Brahman is defined as the one self existent impersonal spirit; the Divine Essence, from which all things emanate, by which they are sustained, and to which they return. Notice that this is very similar to the concept of the Great Spirit as understood by Native American cultures. Ishvara is the Supreme Ruler; the highest possible conception of the Absolute, which is beyond all thought. Mahat means literally the Great One, and is also interpreted as meaning universal mind or cosmic intelligence.
Prana means energy (usually translated as life force) and Akasha means matter (usually translated as ether). Dobson points out that the more common translations for Akasha and Prana are not quite correct, but that Tesla did understand their true meanings.
The meeting with Swami Vivekananda greatly stimulated Nikola Tesla's interest in Eastern Science. The Swami later remarked during a lecture in India, "I myself have been told by some of the best scientific minds of the day, how wonderfully rational the conclusions of the Vedanta are. I know of one of them personally, who scarcely has time to eat his meal, or go out of his laboratory, but who would stand by the hour to attend my lectures on the Vedanta; for, as he expresses it, they are so scientific, they so exactly harmonize with the aspirations of the age and with the conclusions to which modern science is coming at the present time". [11]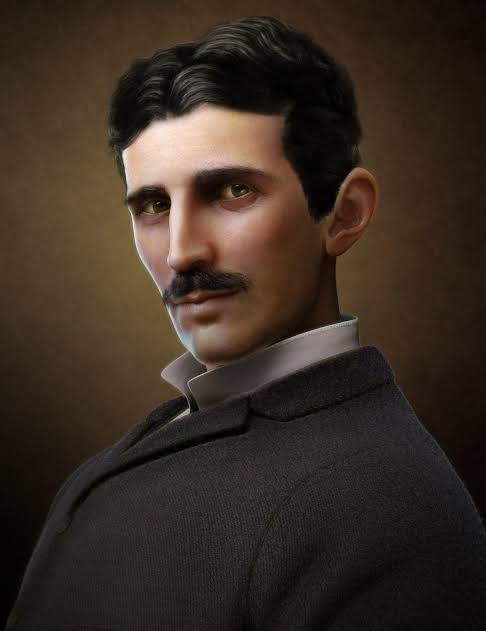 Failures, Death and Legacy
In 1895 Tesla's New York lab burned, destroying years' worth of notes and equipment.
Tesla relocated to Colorado Springs for two years, returning to New York in 1900. He secured backing from financier J.P. Morgan and began building a global communications network centered on a giant tower at Wardenclyffe, on Long Island.
But funds ran out and Morgan balked at Tesla's grandiose schemes.
Tesla lived his last decades in a New York hotel, working on new inventions even as his energy and mental health faded.
His obsession with the number three and fastidious washing were dismissed as the eccentricities of genius.
He spent his final years feeding—and, he claimed, communicating with—the city's pigeons.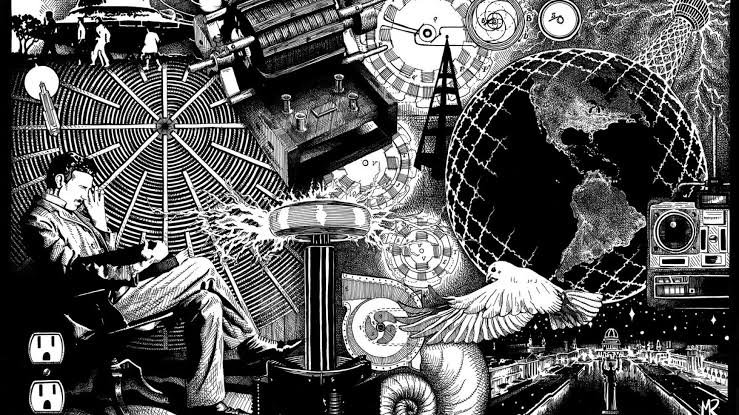 Tesla died in his room on January 7, 1943. Later that year the U.S. Supreme Court voided four of Marconi's key patents, belatedly acknowledging Tesla's innovations in radio.
The AC system he championed and improved remains the global standard for power transmission.
Awards & Recognition
Order of St. Sava, II Class, Government of Serbia (1892), Elliott Cresson Medal (1894), Order of Prince Danilo I (1895), Edison Medal (1916), Order of St. Sava, I Class, Government of Yugoslavia (1926), Order of the Yugoslav Crown (1931), John Scott Medal (1934), Order of the White Eagle, I Class, Government of Yugoslavia (1936), Order of the White Lion, I Class, Government of Czechoslovakia (1937), University of Paris Medal (1937), The Medal of the University St Clement of Ochrida, Sofia, Bulgaria (1939).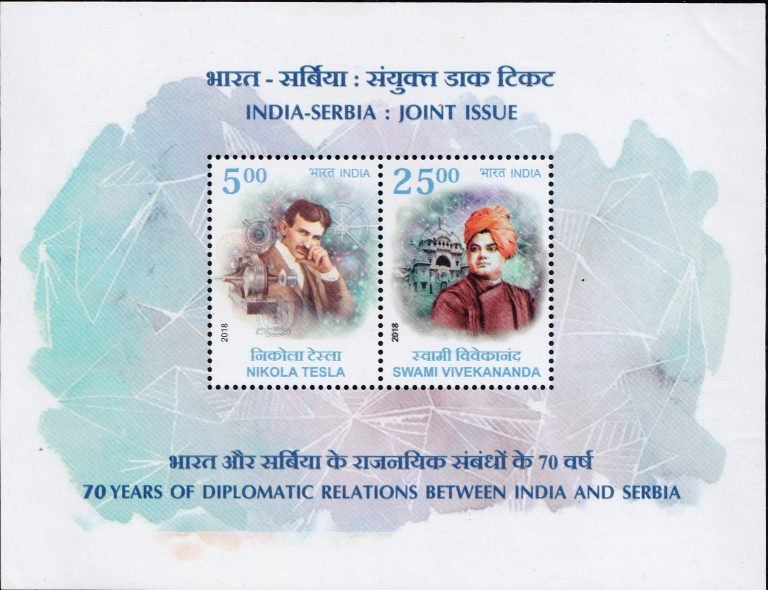 Sources
1. Ratzlaff, John, Tesla Said, Tesla Book Company, PO Box 1649, Greenville, TX 75401, 1984.
2. Yogananda, Paramahansa, Autobiography of a Yogi, Self Realization Fellowship,, 3880 San Rafael Ave., Los Angeles, CA 90065, 1985.
3. Cheney, Margaret, Man Out of Time, Prentice Hall, 1981.
4. Hunt, Inez and Draper. Wanetta, W., Lightning In His Hand, The Life Story Of Nikola Tesla, Omni Publications, Hawthorne, CA, 1981.
5. O'Neal, John, J., Prodigal Genius, The Life Of Nikola Tesla, Ives Washington, Inc., 1944.
6. Anderson, Leland, personal communication. See also Anderson, L.I., and Ratzlaff, J.T., Dr. Nikola Tesla Bibliography, Ragusan Press, 936 Industrial Avenue, Palo Alto, CA 94303, 1979.
7. Nikhilananda, Swami, Vivekananda, The Yogas and Other Works, Ramakrishna-Vivekananda Center, New York, 1973.
8. Nikhilananda, Swami.
9. Dobson, John, personal communication.
10. Dobson, John, Advaita Vedanta and Modern Science, Vedanta Book Center, 5423 S. Hyde Park, Chicago, IL 60615, 1979.
11. Burke, Marie Louise, Swami Vivekananda in the West, New Discoveries, The World Teacher, Advaita Ashrama, Mayavati, India, 1985, p. 500
12. Tesla Society's Website
13. 'Nikola Tesla' by HISTORY.COM EDITORS.
14. 'Nikola Tesla Fell In Love With A Pigeon–And Six More Freaky Facts About The Iconic Inventor' by David Freeman.
Please follow and like us: