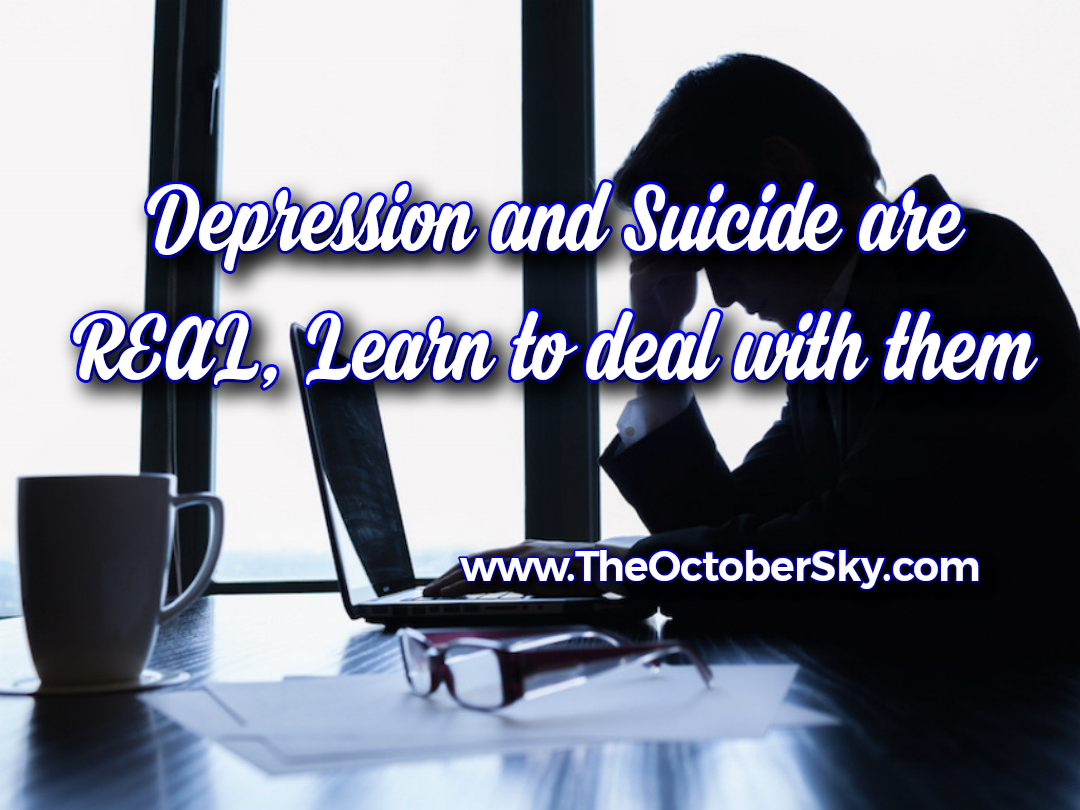 Today, September 10, is World Suicide Prevention Day—a day dedicated to raising awareness of the risks of suicide and the challenges faced when trying to prevent death by suicide.
According to the International Association for Suicide Prevention (IASP), every year suicide is among the top 20 leading causes of death globally. It is responsible for over 800,000 deaths, which equates to one suicide every 40 seconds. In America, it was the 10th leading cause of death, with over 47,000 people dying by suicide in 2017, according to the American Foundation for Suicide Prevention (AFSP).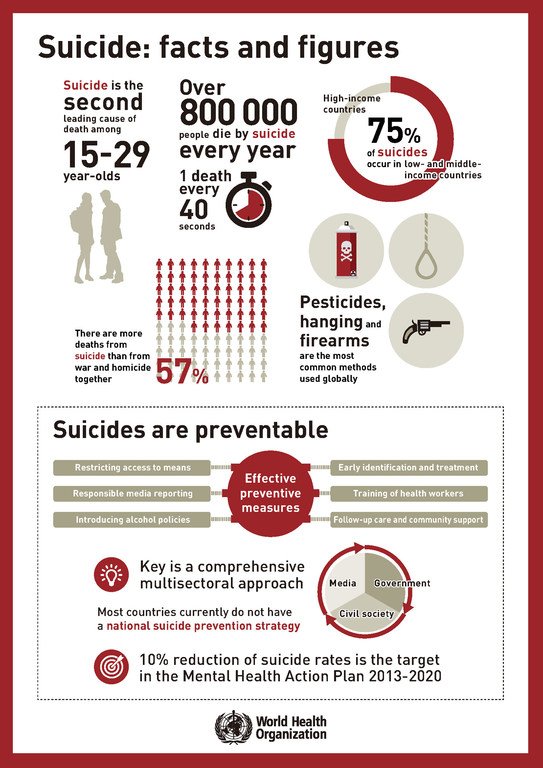 IASP estimates that for every person that dies by suicide, 135 people suffer "intense grief or are otherwise affected." This amounts to 108 million people per year. Further, the organization says that for every suicide, 25 people make a suicide attempt and many more have serious thoughts of suicide.
Last week, new statistics showed the male suicide rate rose in the UK for the first time since 2013 after 4,903 men killed themselves in 2018 at a rate of 17.2 per 100,000 of the population. It marks an increase of 521 suicides on 2017 – the biggest change in the suicide rate since 1998.
But despite making some grounds in helping to reduce the overall suicide rate, the headlines surrounding the subject continue.
Earlier this year, news that former 'Love Island' star Mike Thalassitis died at the age of 26 shocked the UK.
His death followed that of fellow contestant Sophie Gradon who was found dead at her parents' home after a battle with anxiety and depression.
In June, last year, the fashion world mourned the tragic death of handbag designer Kate Spade, who reportedly took her life in her New York home.
Days later, news of the suicide of American TV chef, Anthony Bourdain, emerged.
The high profile deaths offer proof that the battle to help improve suicide rates is far from over.
The International Association for Suicide Prevention (IASP) say: "Suicide is complex. It usually occurs gradually, progressing from suicidal thoughts, to planning, to attempting suicide and finally dying by suicide."
It isn't always easy to know whether you or someone close to you is feeling suicidal, and in some cases, there are no signs at all.
To help, and in a nod to World Suicide Prevention Day, the wellbeing experts at CABA offer their advice on spotting the signs that you or someone close to you might be experiencing suicidal thoughts.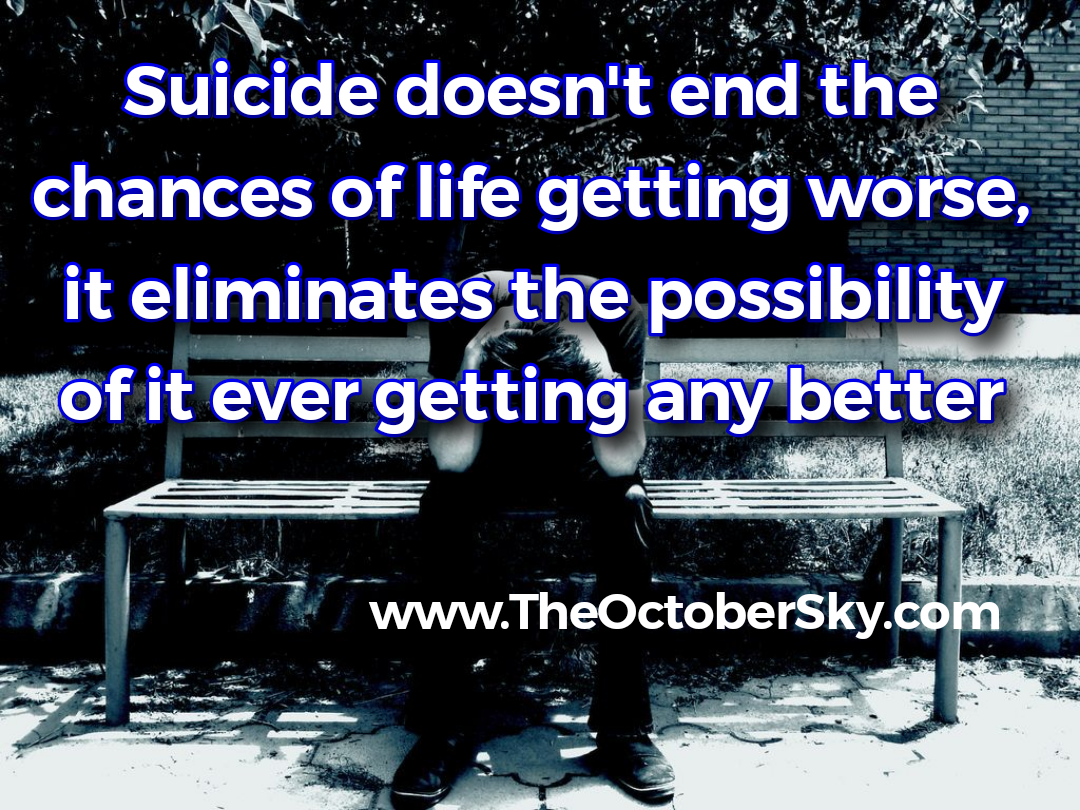 Spotting the signs in yourself
According to the mental health charity Mind, many people think about suicide at some point in their lives. Here are some of the things you may think or feel:
Everything's hopeless – what's the point in living?
There's nothing positive in your life, everything's negative
Everyone would be better off without you
You're useless, unwanted or unneeded by others
Your unbearable pain is never going to end
You're physically numb – you feel cut off from your body
Taking your own life is your only option
Spotting the signs in others
Spotting when someone else is thinking about suicide can be difficult. But, if you notice any of your loved ones exhibiting the following signs, then it might be time to step in:
They talk about feelings of hopelessness
They have sudden episodes of rage and anger
They act recklessly and take part in risky activities with no concern for the consequences
They say they feel trapped, and that they can't see their way out of their problems
They self-harm (this includes misusing drugs or alcohol)
They become increasingly withdrawn or appear anxious and agitated
Meanwhile, you may also experience things like sleeping problems (including waking too early), changes in your appetite and you may lose or gain weight.
Your self-esteem may also be very low, and you may try to avoid contact with other people, and feel no need to take care of yourself (including your physical appearance).
A famous German poet and novelist, Hermann Hesse experienced personal turmoil and conflict with his parents in the early age. As a result, at the age of 15 in 1892, he attempted suicide. However, he was saved. After a long struggle, he became a great writer and in 1946 was awarded the Nobel Prize in Literature.
This story is to remind everyone that life is a great gift and it should be cherished every day. The world is full of opportunities. If someone fails in doing something, he should take it as a temporary setback or an inordinate delay, and not as a final failure.
If life seems to be running out of track, find reasons for it and correct it. As it is said, 'when one door closes, another opens.' Instead of giving up and accepting the failure, one should continue the search for a possible solution. Eventually, one should open up to someone or the other. Sometimes, when our mind is too chaotic to find an answer, someone might find it rather easily.
Always remember, everyone is born with some purpose, and suicide is not on the list.
The Sky Tower will be lit yellow tonight as a mark of respect for families who have lost loved ones to suicide.
According to a release from SkyCity Auckland, the Sky Tower will shine yellow from sunset tonight until sunrise tomorrow morning.
The lighting is timed to mark World Suicide Prevention Day.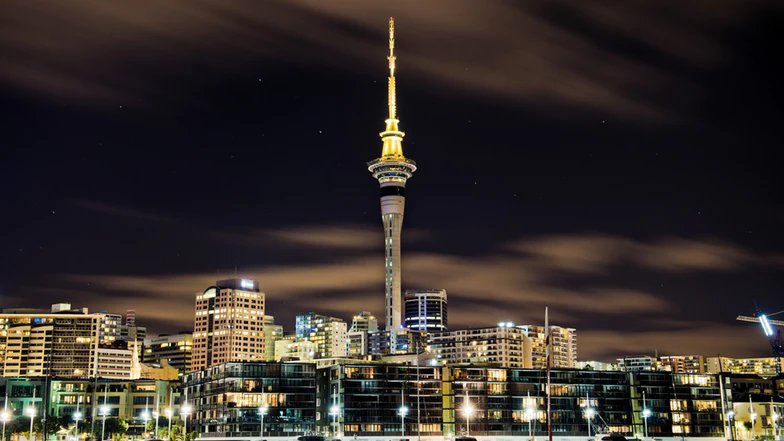 SkyCity often lights the Sky Tower for charities or community initiatives that the company supports financially, to mark national holidays, milestones or other celebrations or events, or as a symbol of respect or solidarity.
"Look at the trees, look at the birds, look at the clouds, look at the stars… and if you have eyes you will be able to see that the whole existence is joyful. Everything is simply happy. Trees are happy for no reason; they are not going to become prime ministers or presidents and they are not going to become rich and they will never have any bank balance. Look at the flowers – for no reason. It is simply unbelievable how happy flowers are." — Osho
"Everybody goes through difficult times, but it is those who push through those difficult times who will eventually become successful in life. Don't give up, because this too shall pass." ― Jeanette Coron
Swami vivekananda was totally against superstitions or anything which makes you weak or fearful. his talks are full of courage and taking charge of your life.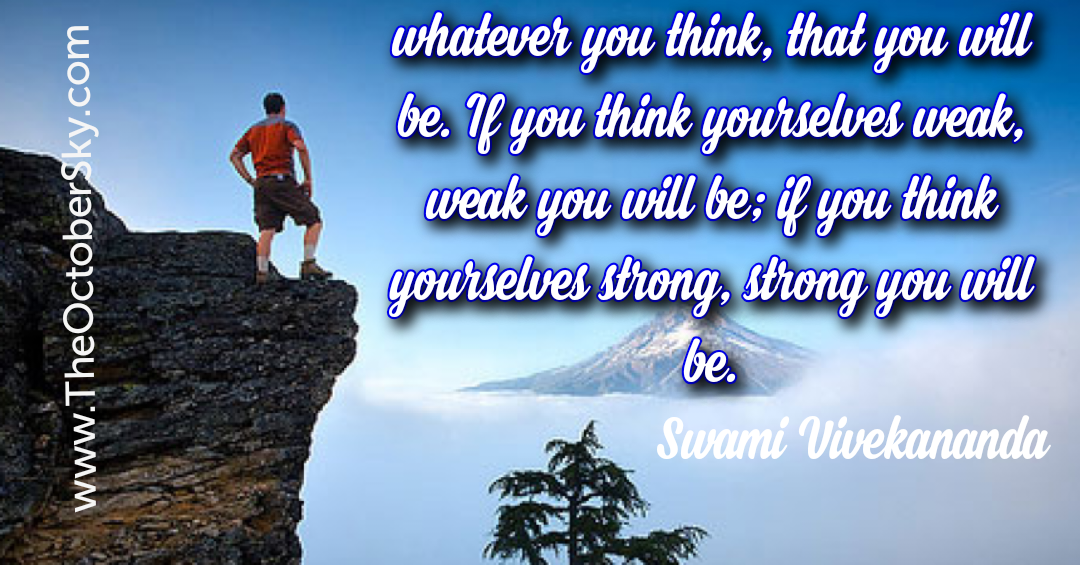 according to him anything which makes you weak is evil and anything which makes you and your soul strong is good. the ultimate source of fearlessness is to realize your true nature or to be in touch with your inner voice or soul.
Please follow and like us: