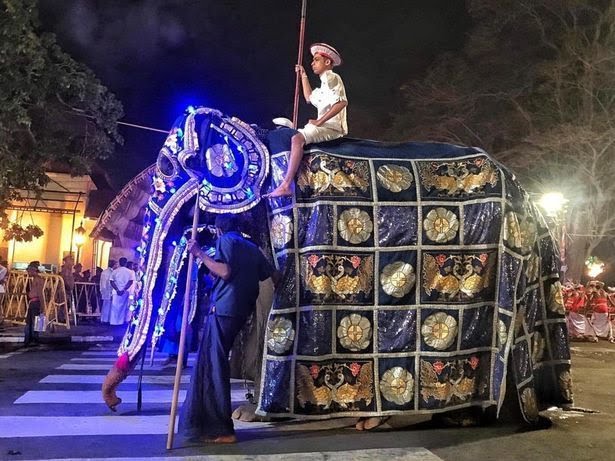 Tourists in Sri Lanka have been urged to boycott religious parades because of concerns over the mistreatment of elephants.
Remember Tikiri, the starving seventy year old elephant? Pictures of her emaciated body had gone viral on Facebook a few days ago.
A Facebook page dedicated to the conservation of elephants had posted a picture of Tikiri, along with a detailed caption which specified the level of torture she'd been exposed to.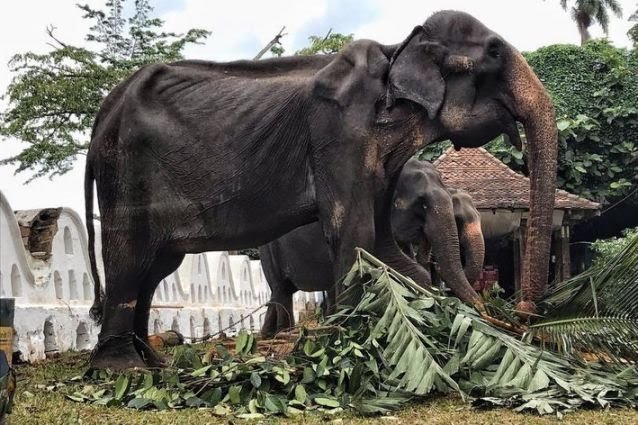 Animal rights' campaigners made the call after pictures emerged of emaciated Tikiiri, a 70-year-old female Asian elephant.
She was one of 60 animals made to march through the city of Kandy during the Esala Perahera, a ten-day Buddhist festival.
Her skeletal frame was hidden by a large costume. For ten days she works until late at night amid the noise, fireworks and smoke.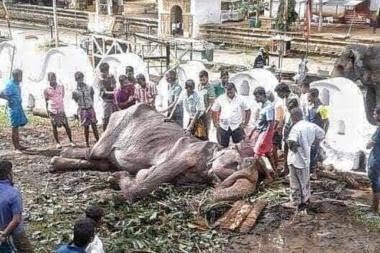 Campaigners said the exploitation of the elephant in Sri Lanka must stop.
"She walks many kilometres every night so that people will feel blessed during the ceremony," said Lek Chailert, the founder of the Save Elephant Foundation, a Thai charity.
"No one sees her bony body or her weakened condition because of her costume.
"No one sees her difficulty to step as her legs are short-shackled while she walks."
Chailert was backed by Elisa Allen, UK director of Peta, the animal welfare charity.
She said that the exploitation of elephants was common at tourist traps across Sri Lanka.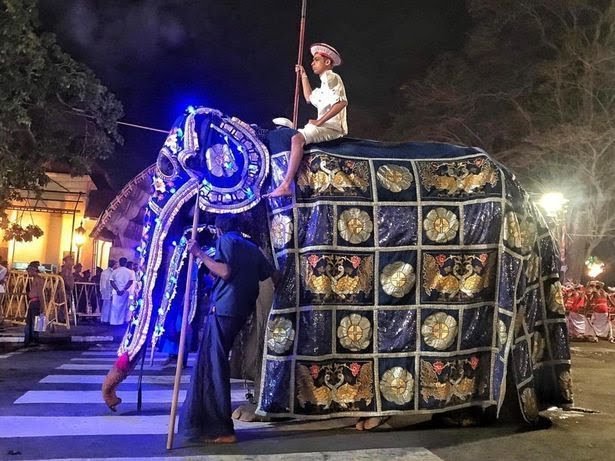 "Elephants don't naturally obey human commands or allow humans to ride on their backs.
"They do so because mahouts [handlers] carry bullhooks — iron rods with a sharp hook — to dig into their flesh and other weapons that they learnt as babies to fear," she said.
"Tourists can help elephants by refusing to ride them and by avoiding any attraction that offers elephant rides, keeps the animals chained or forces them to perform," she added.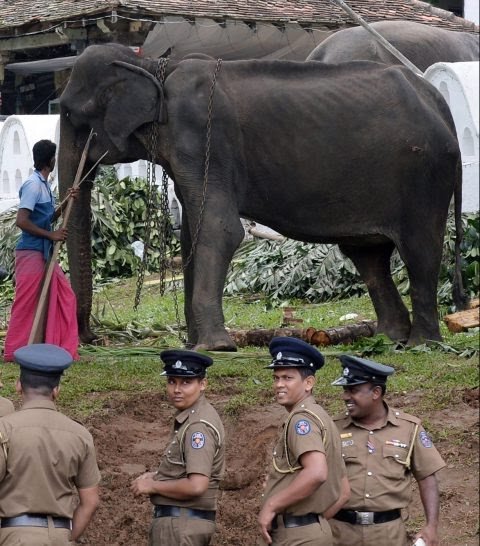 A spokesman for the Sacred Tooth Relic, the Buddhist temple that hosts the festival, said that Tikiiri had been seen by a vet.
The activist said elephant owners are 'powerful people' in Sri Lanka, but there is a growing movement trying to stop the animals being used in Perahera festivals.
In a statement, a temple spokesperson said Tikiri's owner had 'specifically requested' her part in the festival as there is an 'ancient belief' that such religious offerings can cure weak animals.
They said: 'It is an ancient belief that the performing of Pooja (Offerings) to gods by sick or weak elephants has healing powers.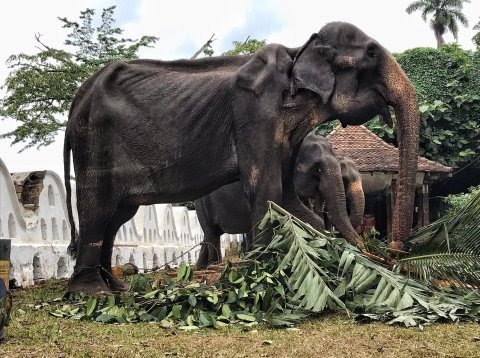 'Hence, given the digestive ailment of Tikiri, her owner specially requested the Diyawadana Nilame of the Vishnu Devala [chief of the temple] to allow Tikiri to take part in this year's procession in hope of curing her.
'Taking into account the great service performed by Tikiri to the Esala procession, the request was accepted in terms that she is proved to be fit to take the streets after a thorough examination.
Please follow and like us: