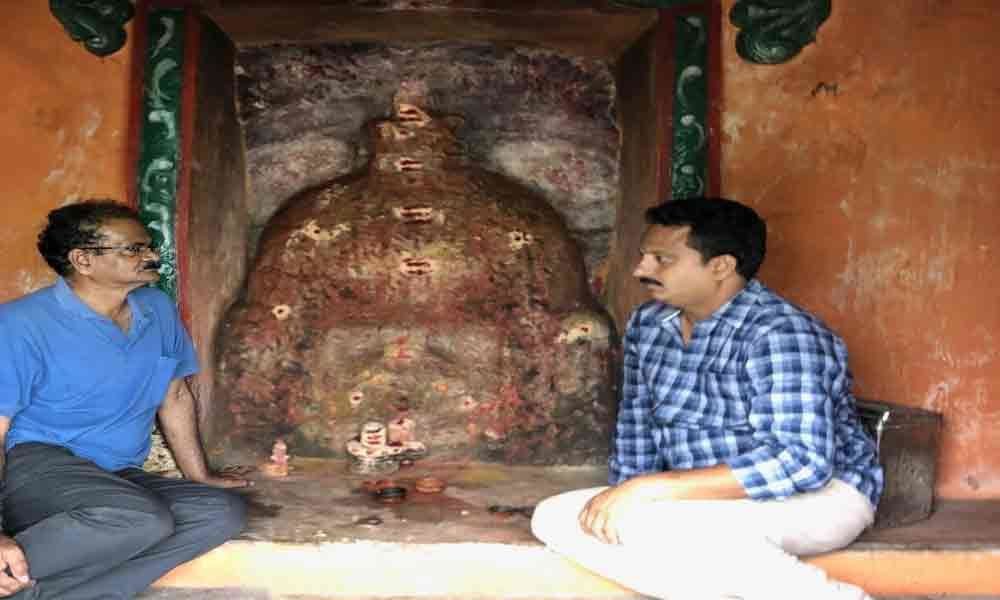 1st Century BCE Buddhist cave found at Dhanamkonda hill, Vijayawada, Andhra Pradesh
A huge Buddhist rock cut cave is noticed at Dhanamkonda hill in Mogalrajpuram of Vijayawada datable to the 1st Century BC during the survey conducted by Dr E Sivanagi Reddy, Buddhist archaeologist and CEO of Cultural Centre Of Vijayawada and Amaravati (CCVA) on Sunday as part of the awareness campaign 'Preserve Heritage for Posterity' launched by the CCVA.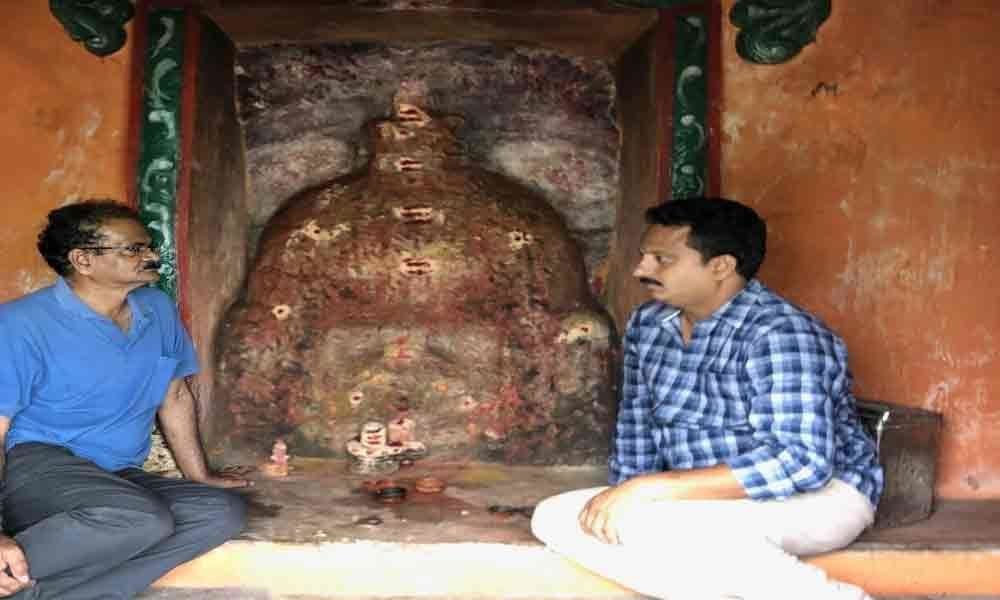 Dr Reddy along with Subhakar Medasani, a Buddhist heritage activist and president of AP Society for Preservation of Buddhist Heritage identified a cave cut into the hill at a height of 200 feet from the ground level. The cave measurements are 15 feet in length, 16 feet in height and 8 feet in depth.
He said that the rock cut cave was hewn in two stories. The lower one was used as rainy retreat (Varshaavaasa) of the Buddhist monks and the top floor was carved with a stupa motif measuring 5 feet x 5 feet.
The rock cut cave which could be accessed through a flight of steps cum a ramp opposite to Boyapati Madhavarao Street in Mogalrajpuram in the city. The cave and the stupa motif devoid of any artistic decor resembles the similar one located at Bojjannakonda (Sankaran) near Anakapalli in Visakhapatnam district also hewn during the Satavahana times, said Sivanagireddy.
He added that this rock cut cave belongs to the Theravada monks who used it as a retreat during the four months of the rainy season. Based on the historical importance of the Buddhist caves, Dr Reddy and Subhakar Medasani appealed the AP Tourism Authority to include it on the Vijayawada Buddhist circuit.
Towards the east of the rock cut cave, they have spotted a natural cave in the same hill which was also used as rainy retreat by the monks in their survey. Dr Sivanagireddy sensitised the local hill dwellers on the archaeological and historical significance of the Buddhist cave and the need to preserve it for posterity.
Credits : via Hans India
Please follow and like us: