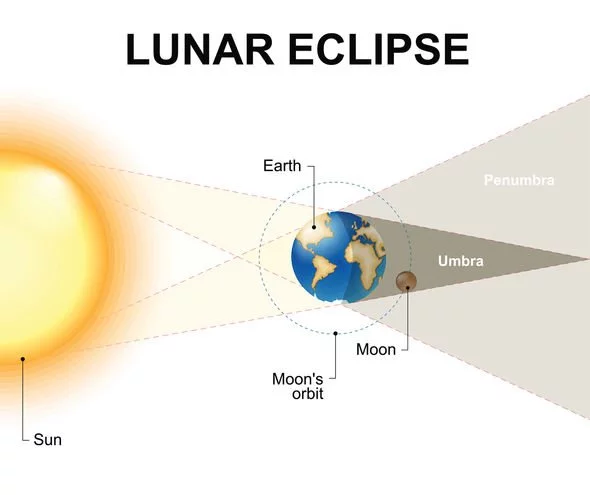 Stargazers tonight will be able to witness a special event, as the Half-Blood Thunder Moon takes place. Eagle-eyed viewers will also be able to see two planets this evening. These are Saturn and Jupiter and will be visible just to the right of the Moon as it rises.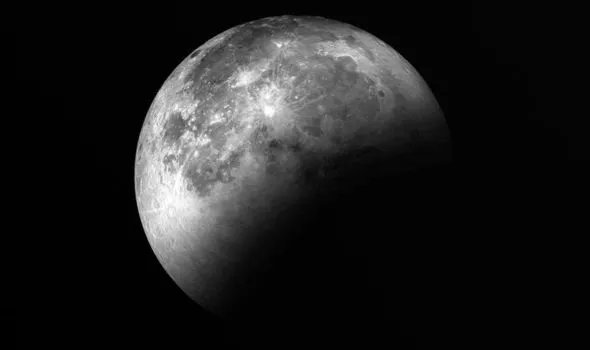 What is a Half-Blood Thunder Moon?
A Half-Blood Thunder Moon combines two factors, a partial lunar eclipse, also known as a Half-Blood Moon and July's Thunder Moon.
Each full Moon has different names according to the month it falls in, and the name for the Moon in July is Thunder Moon
The event can also be called Hay, Buck or Mead Moon.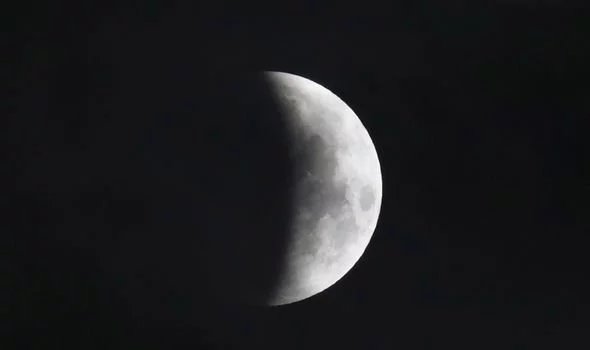 The Old Farmer's Almanac explained on their website: "This full Moon [is] known as the Thunder Moon because thunderstorms are so frequent during this month."
The name Buck Moon also comes from nature, as July is around the time when new antlers begin to grow on bucks' heads.
A partial lunar eclipse, also known as a half-blood Moon will take place this evening – when part of the Moon will be obscured.
During a partial lunar eclipse, only a section of the moon passes through Earth's inner shadow or umbra.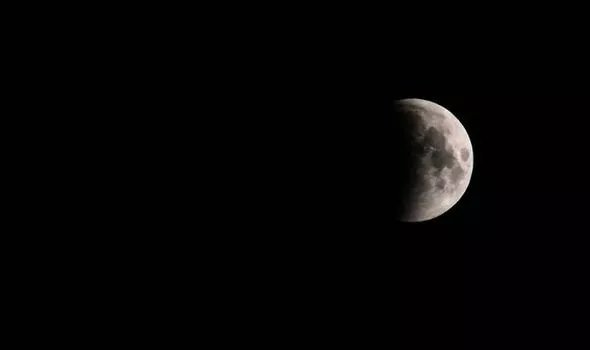 A BEAUTIFUL eclipse of the Moon tonight promises to dazzle seasoned astronomers and amateur stargazers alike. Find out how you can watch the lunar eclipse live online today.
Tonight's eclipse is the second and last lunar eclipse of the Moon this year. The eclipse comes hot on the heels of a total solar eclipse over South America on July 2 and a total lunar eclipse on January 21. Today's eclipse, however, will be a partial eclipse of the Moon, meaning only a part of the glowing orb will vanish from sight. But with the eclipse coinciding with the 50th anniversary of NASA's Apollo 11 mission, the spectacle promises to be all the more exciting.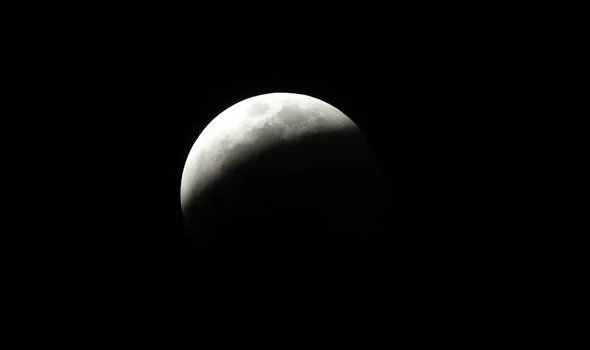 How to watch the lunar eclipse live online tonight?
The lunar eclipse is the breathtaking result of the Sun, the Earth and the Moon forming an almost perfect line.
As a result of this alignment, the Moon will enter the Earth's shadow cast by the Sun's warm glow.
When this happens later tonight, one side of the Moon will slowly darken until it vanishes
The eclipse will peak tonight around 10.30pm BST (9.30pm UTC) when the Moon is closest to the centre of Earth's shadow.
Courtesy of the Virtual Telescope Project in Italy, the lunar eclipse will be broadcast online free of charge for all to enjoy.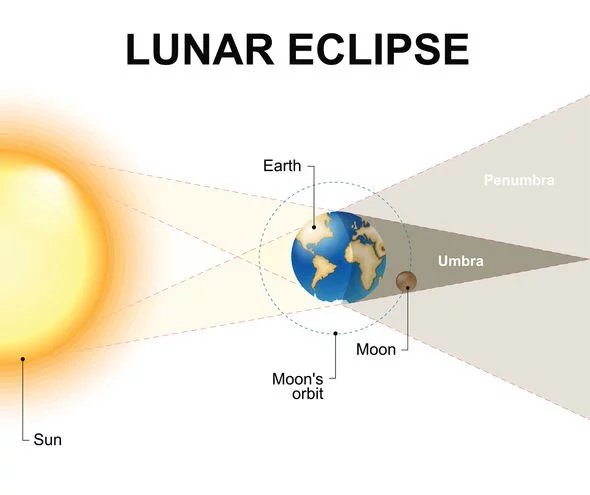 Gianluca Masi, an astrophysicist and head of the Virtual Telescope Project, told Express.co.uk the live stream will kick off tonight at 9.30pm UK time (8.30pm UTC).
Dr Masi said: "Next July 16, 2019, the Virtual Telescope will share live the upcoming partial lunar eclipse, showing the eclipse Moon above the legendary skyline of Rome as reported by Express.co.Uk
Please follow and like us: