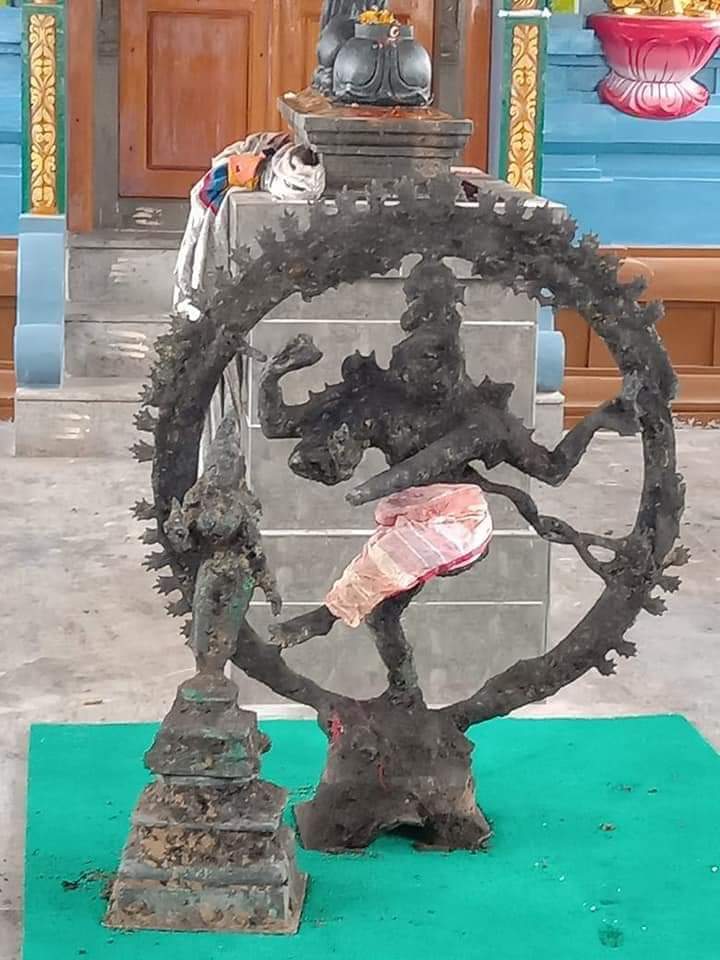 Indian subcontinent, land of ancient Vedic Civilization continue to amaze us with its grand treasures, this time with Centuries old bronzes.
In Kongudi village of Aranthangi Taluk in Pudukottai district of Tamilnadu, centuries old Bronze Idols were found buried under the earth and were retrieved when the spot was excavated for foundation work.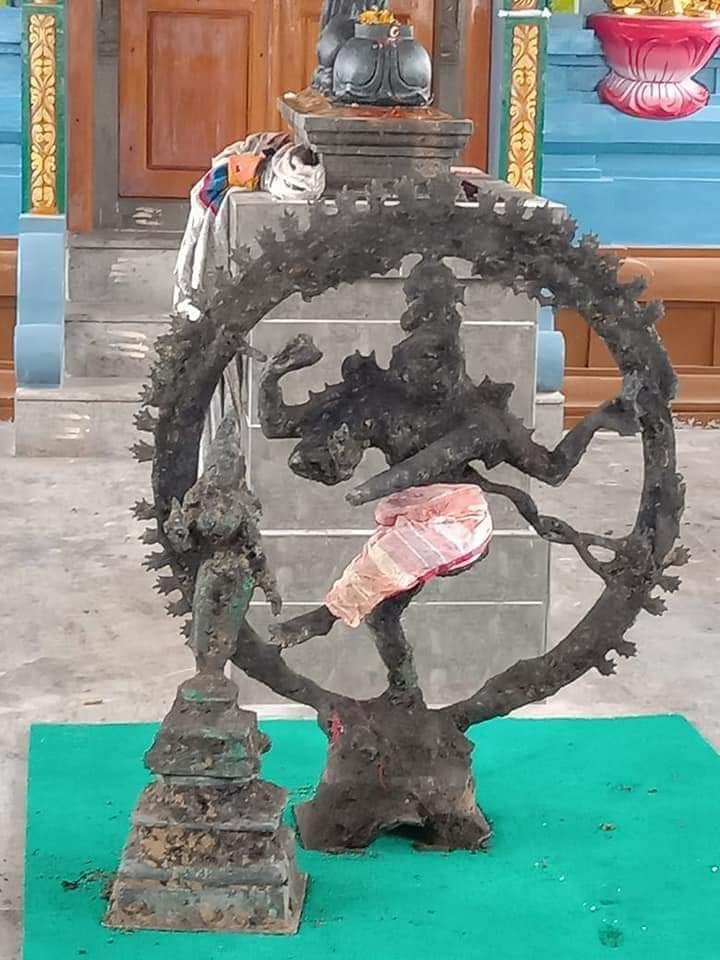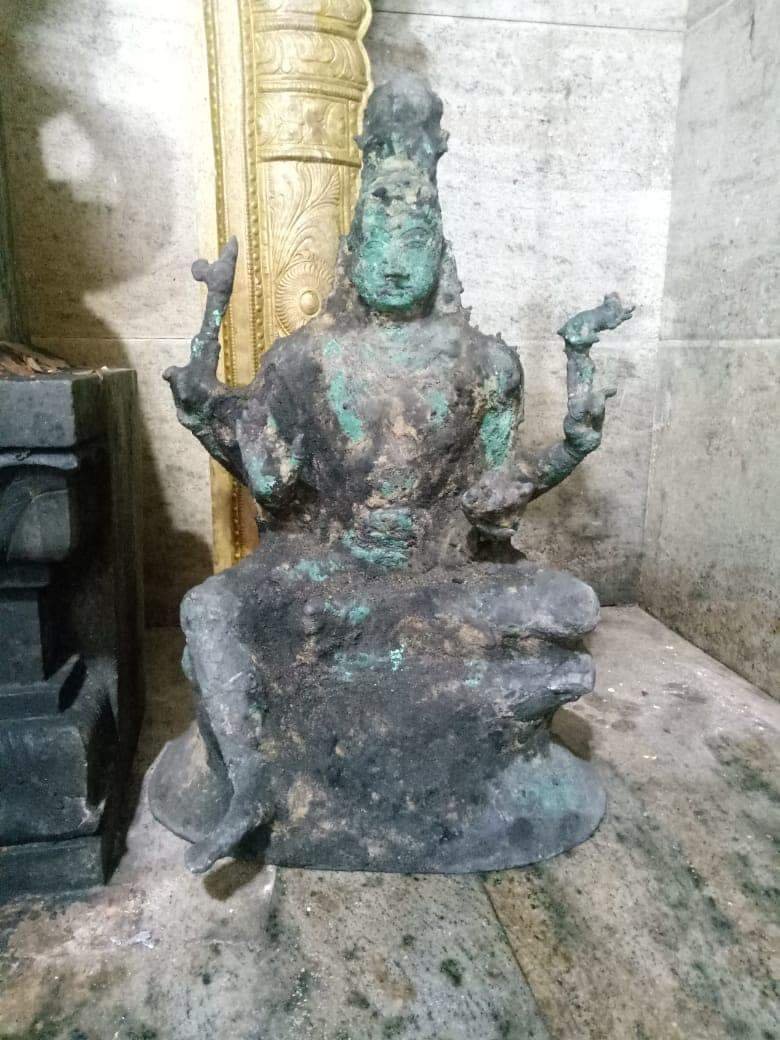 Seven Idols have been excavated in all and include a Nataraja with Sivagami and Somaskanda Shiva, Skandha and a standing Sukravara Ambal Vigraha.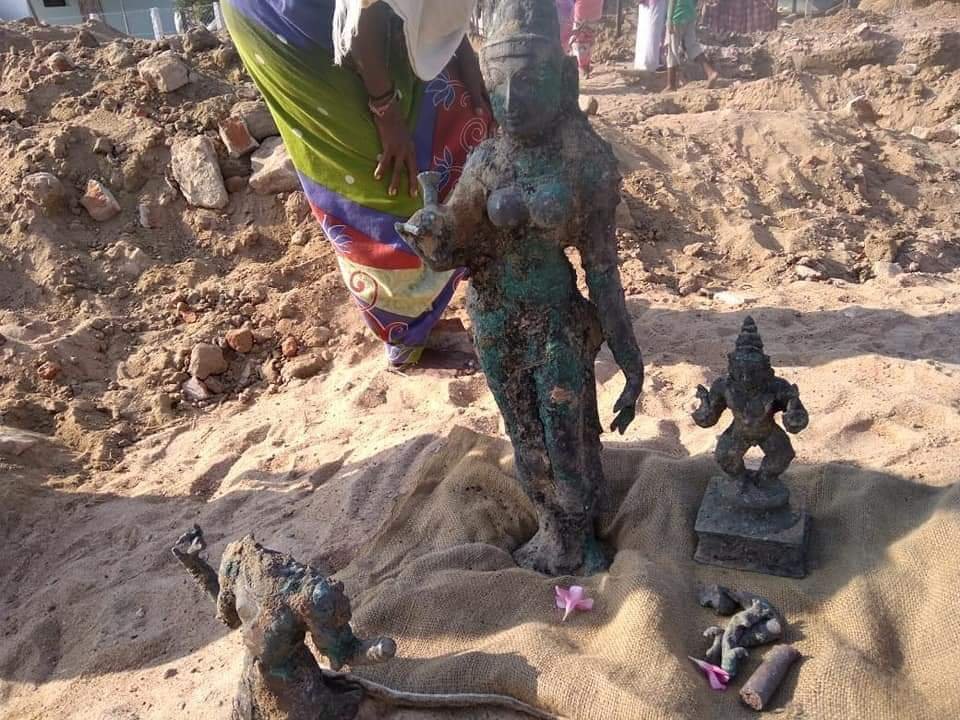 There is an Amman temple (Goddess) in this village and adjacent to it for constructing a Local Panchayath office building, the land was excavated using a JCP Machine. During this it was found that many Bronze idols were kept buried in the spot.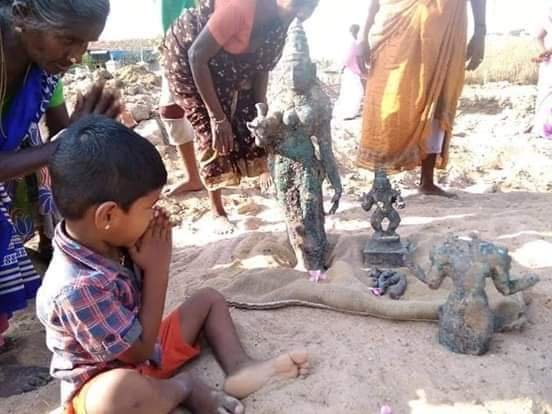 The idols were then carefully dug out. The Goddess idol /Ambal Vigraha alone weighed 50 kg.There were three more Devi Bronzes and a Bhairava Vigraha, All the Idols were handed over to the local Tahsildar and are expected to be handed over to the Archaeology Department by the Revenue Department.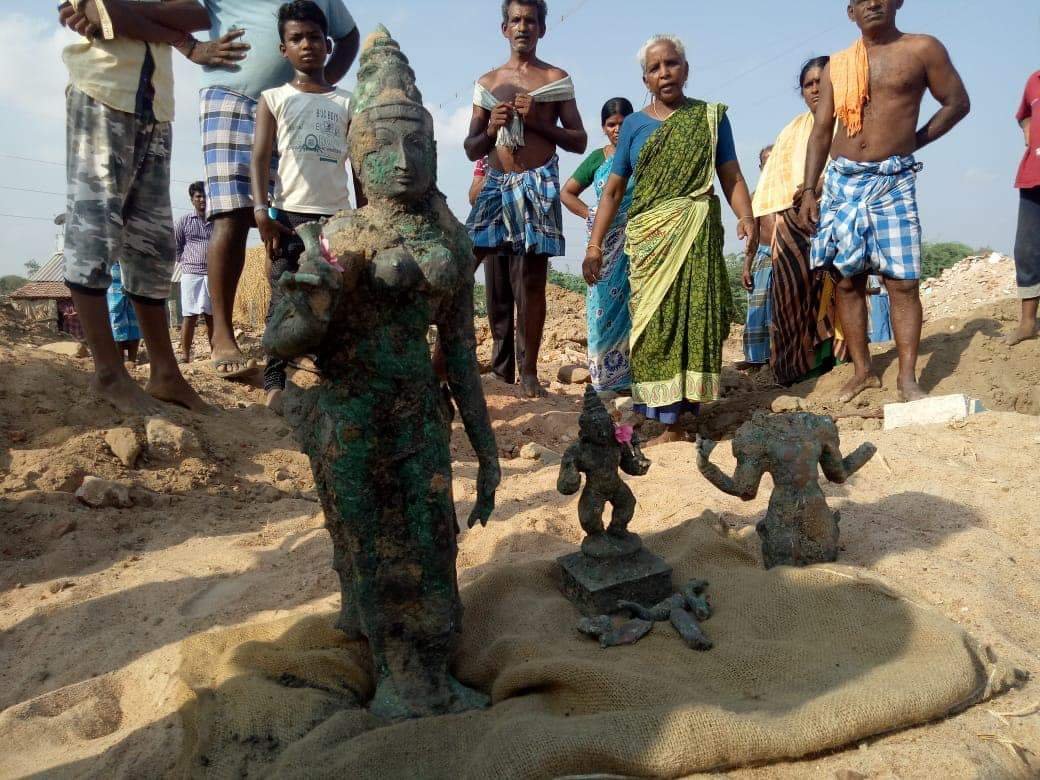 Yet to receive the actual period of these bronzes from
Archaeology Department of India.Special thanks to Dr.K P Ravichandran.
Please follow and like us: